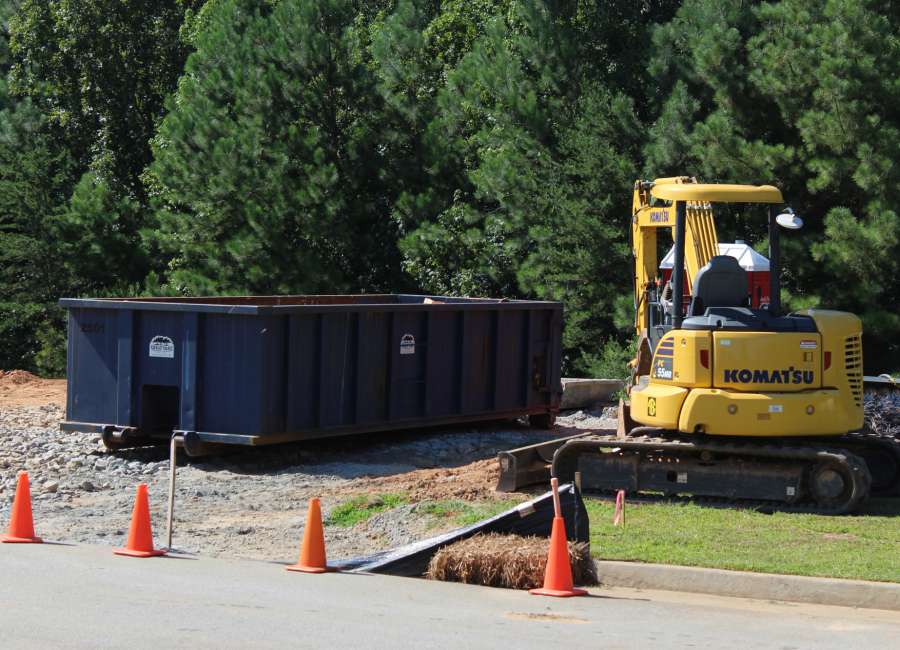 The Newnan Centre is building a new wedding pavilion.
The project began in July, said Carol Moore, executive director of the Newnan Centre, and is expected to be completed in mid-September.
"It's a fast project," she said.
According to Moore, the pavilion is designed to look like the rest of the property, as if it had already been there.
"It was designed to be beautiful for wedding photography," she said.
The new venue can accommodate 400 guests and can also be used to host other events such as a comedian or a small concert, said Moore. The building is currently used for events such as conferences, corporate training, banquets and fundraisers.
"We're trying to finish up some improvements to our amphitheater next to the convention center," said Parks Avery, the Newnan Convention Centre Authority's board chairman. "We're doing several things to make that area more usable. There's a pavilion at the amphitheater's pathways, and we're enlarging the space near the top to have some more area for gatherings."
With the extra space at the Newnan Centre, Moore and Avery said they are seeking developers to build a hotel onsite to be used for conferences and events.
"We're actively looking for a hotel developer to come in and put one in the existing parking lot now," Moore said.
The original plans for the Newnan Centre had a hotel connected to the building, according to Avery.
"We always have trouble with the lack of hotel rooms," he said. "We are and have been looking for a private party that would develop a hotel, but we do have space and are very interested in that kind of thing."