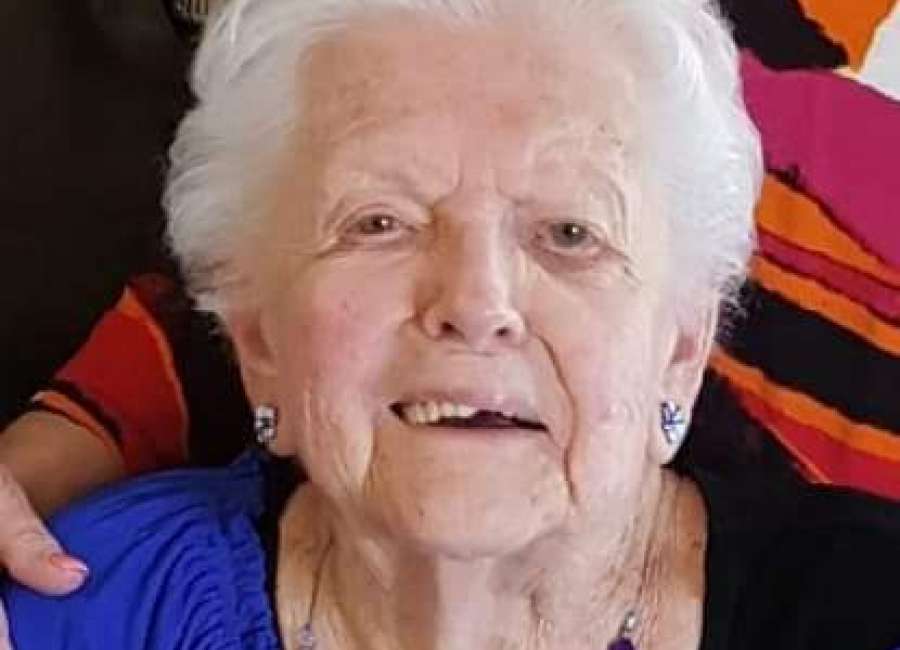 Jacqueline M. Coulombe Tucker, 95, slipped away to be with the Lord, Tuesday, July 30, 2019 at home in Sharpsburg.

Born August 19, 1923 to Oscar and Agnes Coulombe in Rosemary, Alberta Canada. Her father started a construction company in Los Angeles when she was 8 months old.  
During World War II she worked as "Rosie the Riveter." Marrying Chief Petty Officer Gordon Tucker in 1942. Military transfers and three children later they came back to California. After Gordon's passing in 1977 she cared for her parents until their passing. In 1993 she moved to Newnan with her son-in-law, Gene Keller, and daughter, Dee Keller. 
A treasured Mom and Grandmother, she spent her life doing things for others. She is irreplaceable. An active member of St. George Catholic church for many years, hospital volunteer; Jacque loved the Lord Jesus and was a strong testimony to those around her. 
Jacque was predeceased by her parents; her husband, Gordon;, two brothers and two sons, Russ and Ron.
Survivors are her daughter, Denise Keller; grandchildren: Steven Johnson, Shannon Tucker, Brandi Brown, Ryan and Jammie Tucker, Jeff and Traci Merriman, Rich and Wendy Tomlinson; great-grandchildren, Jesse Merriman, Josh and Heather Holland, Carli Merriman, Andrew Tomlinson, Zach and Cheyenne Tomlinson, Rebecca Tomlinson, Heather Johnson, Ashlei and Jason Bates, Anthony Brown, Kaylee and Kody Burt-Verhoeven, Chase Johnson, Owen Johnson, Brooke Tucker and Thomas Tucker; great-great-grandchildren, Maddox Green, Lyla and Lacie Holland, Eli Merriman, Percy Bates, Luna Tomlinson and soon Laken Burt-Verhoeven. 
A celebration of life will be held Friday, August 9, 2019, 6 p.m. at Trinity Church, 8817 Highway 54 W., Sharpsburg.