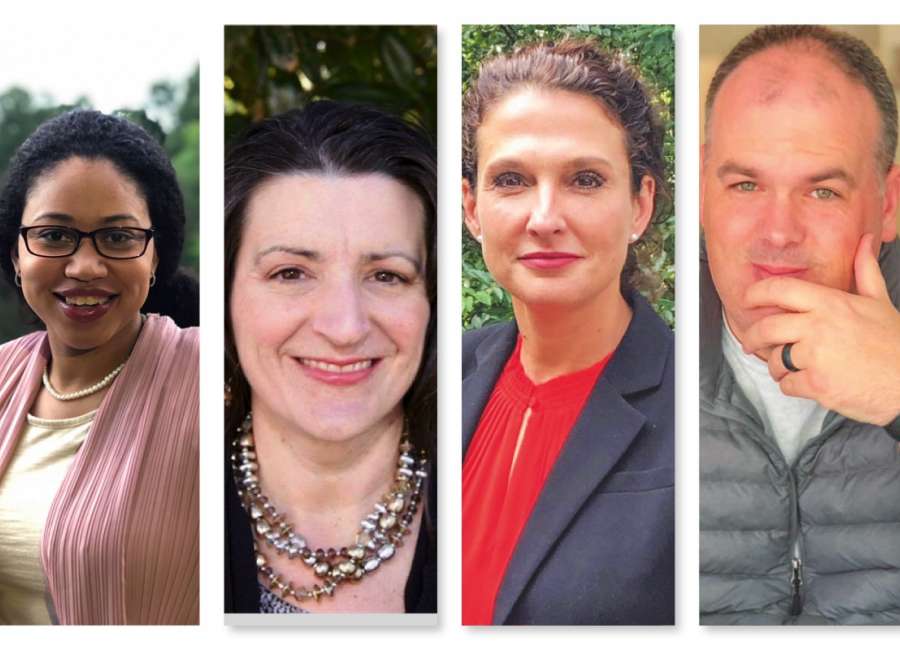 All four candidates for Georgia House District 71 are scheduled to be at Wednesday's candidate forum, which will be held at the Central Educational Center from 6 to 8 p.m. 
The candidates: Nina Blackwelder, Jill Prouty, Marcy Sakrison and Philip Singleton have all confirmed that they will attend, sources said.
The forum is held in CEC's video production studio, at 160 MLK Jr. Drive, and seating in the main area is first-come, first-served. There will be an overflow area where visitors can watch the debate on television screens.
Dean Jackson will moderate the forum, which will use the League of Women Voters format, where each question is asked to all candidates and each candidate has the opportunity for rebuttal, with time limits. 
The HD 71 seat has been vacant since the June resignation of Rep. David Stover. The election to fill Stover's unexpired term will be held Sept. 3. The seat will be up for election again in 2020, with qualifying for that race in March. 
Early voting for the race will begin Aug. 12. Early voting will be Monday through Friday from 8:30 a.m. to 4:30 p.m., through Aug. 30. Early voting is also available Saturday, Aug. 24, from 9 a.m. to 4 p.m. There are two early voting locations: the Coweta Voter Registration Office, at 22 East Broad St., Newnan, and the Central Community Center, 65 Literary Lane, Newnan. 
District 71 covers most of the eastern half of Coweta, with the exception of the Senoia and Haralson areas, and a section west of U.S. 29 from Palmetto to Madras. The following voting precincts are completely in District 71: Moreland, Sharpsburg, Fischer Road, Raymond, White Oak, Madras, Canongate, Thomas Crossroads and Central Library. Some – but not all – voters in the Turin and Arts Center precincts are also in district 71. 
If you aren't sure whether you live in the district, you can check which districts you live in for all federal, state and local races, as well as get directions to your polling place and view a sample ballot (when available) on the Georgia My Voter Page website, www.mvp.sos.ga.gov 
You can also call the Coweta Voter Registration Office at 770-254-2615 for help in determining which districts you live in.