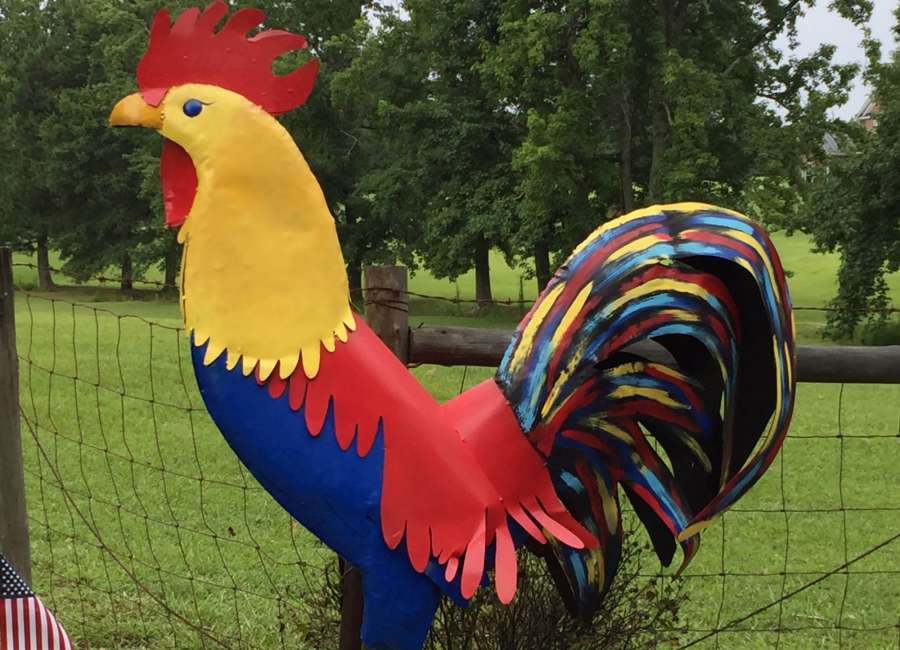 A five-foot-tall metal chicken was stolen from a Gordon Road home Thursday night.
The chicken's owner, Judy Whitwood, said the the metal sculpture was chained to the fence at the end of her driveway.
There was one attempt to steal the chicken this past spring, said Whitwood. She said she saw people drive up to the chicken, but yelled at them until they drove off.
The Thursday night theft involved bolt cutters to break the chain, said Whitwood.
"It had to be somebody with a truck," she said. "It wasn't easily gotten."
Whitwood said the chicken was given to her as a retirement gift from the teachers at Lee Middle School because of her volunteer work there and at Willis Road Elementary.
While her grandchildren were in elementary and middle school, Whitwood said she volunteered as copy lady to allow the teachers to spend more time in their classrooms.
"It meant a lot to me," she said. "It's got a lot of sentimental value."
Whitwood said she would like the metal chicken returned without involving law enforcement. 
"I don't want to prosecute anybody," she said. "I just want it back."
Whitwood has asked anyone who has information on the stolen chicken to contact her via private message on Facebook – no questions asked.
"Everyone knows me as the crazy chicken lady," Whitwood said. "Not everybody has one – and now neither do I."