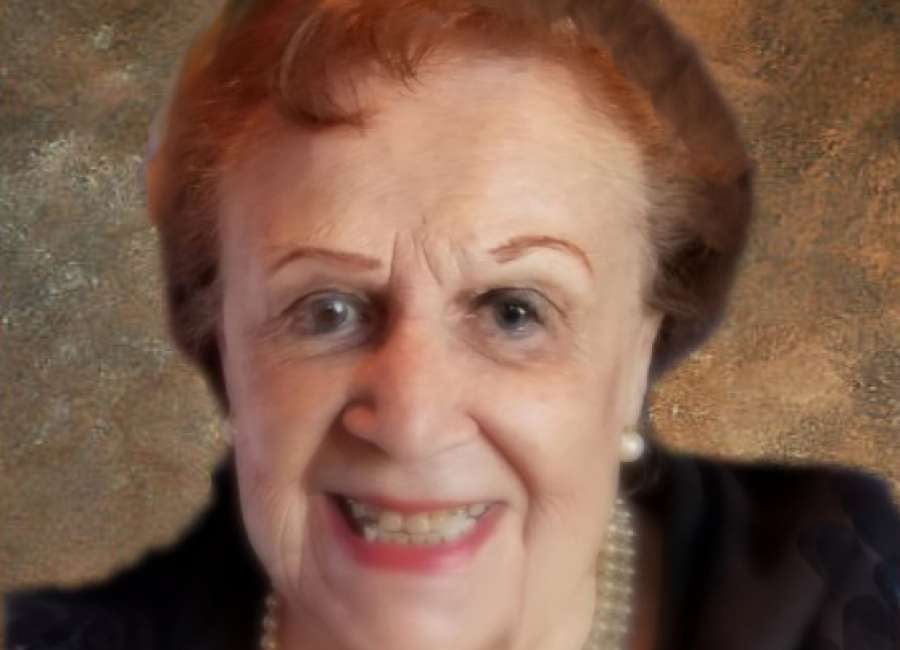 Elsie Suarez Cook passed peacefully from this life while in her sleep, the morning of Thursday, August 1, 2019.

She was born October 9, 1925 in the Bronx in New York City. She was one of four children born to the late Joseph and Mercedes Morales Suarez. In addition to her parents, she was predeceased by her sister, Carmen Gonzales and a brother, Charles Suarez. She is also preceded in death by her husband and the father of her children, W. B. Sanders. She later married Bill Cook who also is deceased.
Following high school, she worked in a government office for the Navy. A girlfriend introduced her to a young man in the Navy from Newnan Georgia, William B. Sanders. After his time in the service, they moved to Newnan and made their home.
For 27 years, Elsie worked for International Playtex at their plant in Newnan. Later in life she would meet and marry Bill Cook. His family ran clothing stores for men and women located on the corner that is now The Redneck Gourmet.
She was a longtime member of Newnan First United Methodist Church.
Elsie is survived by a sister, Eileen Lastra of New York City. Her children are Bonnie Smith, Virginia Whitton (and John), all of Newnan. Her son, Billy Sanders (and Teresa) live in Abingdon, Va. Her stepdaughter, Samantha (and Crystal) Peacock, is also from Newnan. Her grandchildren include Amy (and Jay) Boren, Marian (and Bobby) Smith, all of Newnan; Philip Benton and Keith Benton of Augusta, Ga.; Ben (and Renee) Sanders, John David (and Ashley) Sanders, all of Abingdon, Va.. She was great-grandmother to Joseph Smith, Patrick, Caden and Caroline Boren of Newnan; Landon Jayden, Tristan, Alivia Kate and Avaline Sanders of Abingdon, Va. There is an extended family of nieces, nephews and cousins. 
Elsie's family wishes to acknowledge the wonderful caregivers at Corinth Road Assisted Living and their director, Ann Cowen, for the many kindnesses shown to Elsie and her family during these last days of her life. It is the desire of the family that those who might wish to memorialize Elsie's life do so by a memorial contribution to Corinth Road Assisted Living, 1141 Corinth Road, Newnan, GA 30263.
The family of Elsie Cook received friends at McKoon Funeral Home at 38 Jackson Street in Newnan on Saturday, August 3, from 5-7 p.m. On Sunday, August 4, 2019 at 2 p.m. in The Chapel at McKoon, there was a service of remembrance and celebration for a long and wonderful life led by Pastor Danny Wilson. Interment followed the chapel service in Historic Oak Hill Cemetery.
Online condolences may be expressed at www.mckoon.com .
McKoon Funeral Home, 770-253-4580