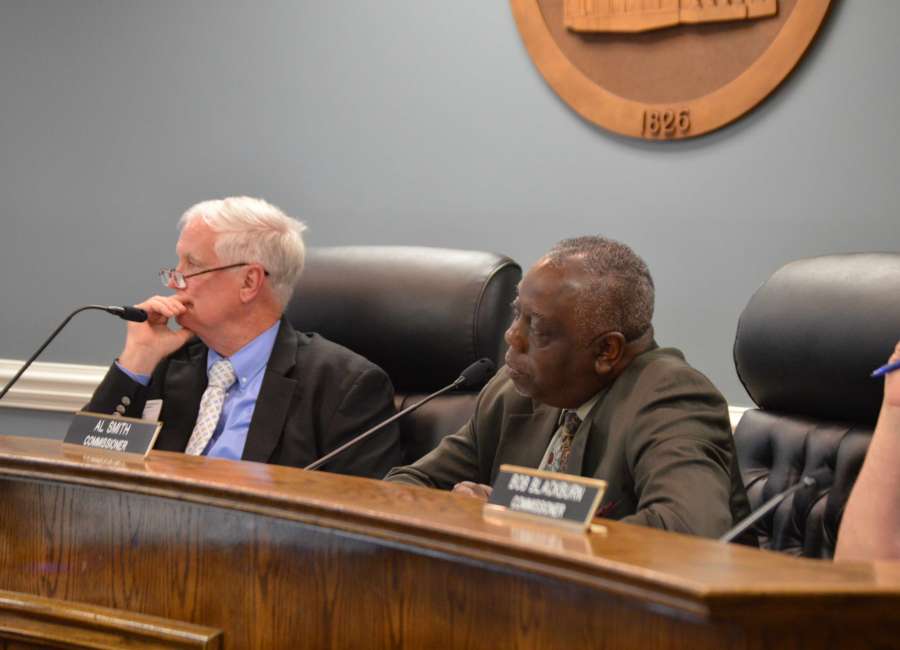 Coweta's recent changes to rules regarding driveway easements and how many homes they can serve may set off a barrage of headaches for property owners and the need for vested rights requests. 
The Coweta County Commissioners recently heard the first of what may be many such requests.
For many years, the county has allowed three homes to be served by a single, 30-foot wide easement.
Easements are driveways or private roads that allow access to homes that don't have road frontage.
For about the past 20 years, the county has allowed two easements to be "stacked" side by side, using one driveway, to serve six houses. 
But in June, the county voted to do away with the stacking of easements, and to require that easements be 60 feet wide to serve three homes.
Robert Aguzzi purchased the 55-foot easement that serves his home in 2018. The easement was recorded in 2017.
"We spent a lot of money on the easement," Aguzzi said. "Our driveway is paved – it's 1,000 foot of asphalt and we do have a perpetual maintenance agreement," he said. 
A requirement for a maintenance agreement is one of the new regulations approved in June. 
Aguzzi said his family planned to divide the property and sell off two other tracts in the future. He said he didn't know about the easement changes when they were proposed, and even if he had, there wouldn't have been enough time to get the lots recorded. 
The board also approved vesting for a five-lot subdivision off Hwy. 154 that would be served by two 30-foot easements. The easements are directly adjacent and under the previous ordinance could have been allowed to share one single access point onto the highway, said Community Development Director Jon Amason. 
"We may have several of these opening up since we changed it," said Commissioner Rodney Brooks.
He suggested making a policy that any easement recorded before a certain date would be automatically grandfathered in. 
Commissioner Tim Lassetter suggested the county change the requirement back to 30 feet. The county's community development staff recommended going to 60 feet and allowing each easement to serve six lots instead of three. But the commissioners didn't want to allow six lots, so they voted to keep the 60 but only allow three lots. 
Lassetter said that based on some phone calls he's reviewed and discussions he's had, he thinks there will be more people who have 30-foot easements but haven't carved their property into additional lots yet. 
Going back to 30 feet will require an ordinance change, said County Attorney Jerry Ann Conner. Until that can be done, the county could look at setting up a vesting policy.
"If a 30-foot easement had already been instituted, then the board could find that it is already vested," she said. 
Lassetter said he'd hate to see families have to spend a lot of time and worry trying to figure out the issue – especially if people had already planned to divide up the property into lots.
"If we're going to leave it at three, let's look at moving it back to 30," Lassetter said. "Whatever we need to do to clean it up."