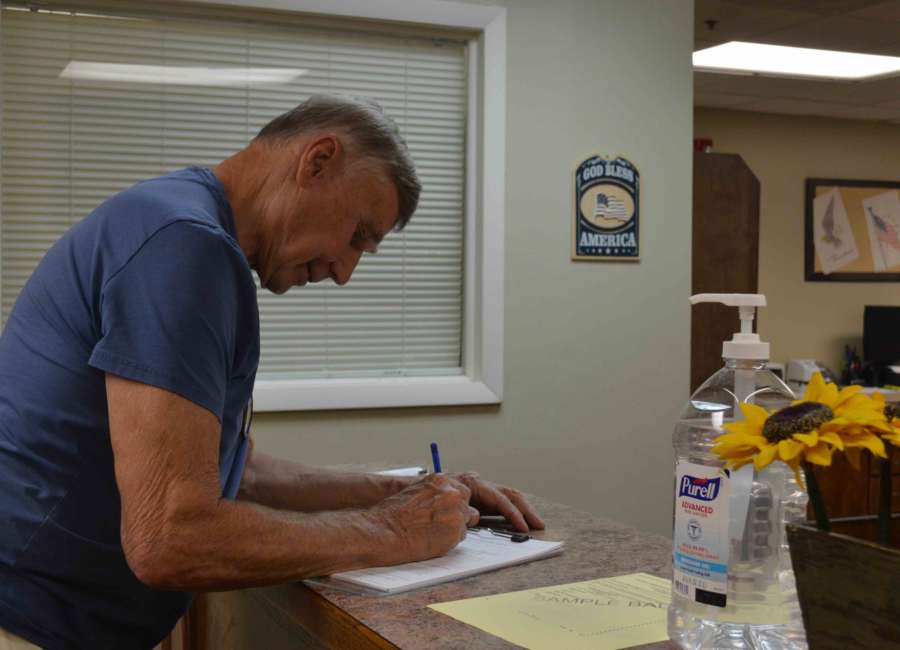 Early voting is off to a slow start for the Georgia House District 71 special election. 
Early voting started Monday and runs through Aug. 30. Election day is Sept. 3 – the day after Labor Day. 
There are two early voting locations: the Central Community Center at 65 Literary Lane, Newnan, and the Coweta Voter Registration Office, 22 East Broad St., Newnan. Hours are 8:30 a.m. to 4:30 p.m. Monday through Friday. 
There will also be early voting on Saturday, Aug. 24 from 9 a.m. to 4 p.m. 
On Monday, there were 52 early votes cast at the Central Community Center, and 20 at the voter registration office, according to Elections Supervisor Jane Scoggins. Tuesday morning, there had been 25 at Central and three at the voter office downtown. 
There are four candidates for the special election – Republicans Nina Blackwelder, Marcy Sakrison and Philip Singleton and Democrat Jill Prouty. 
Because the race is a special election, all four candidates run together and there is no party primary. If a candidate doesn't get more than 50 percent of the vote, a runoff will be held Oct. 1. 
The special election is to fill the unexpired term of Rep. David Stover, who resigned in June. 
The term ends in 2020, and the seat will be up for election again next year, with qualifying for primaries in March. 
House District 71 covers most of the eastern half of Coweta, except for the Senoia and Haralson areas, as well as a portion west of U.S. Hwy. 29 between Palmetto and Madras. The district also includes a portion of Fayette County, in the Kedron area of Peachtree City. 
There are 4,000 registered voters in the Fayette County portion of the district, and more than 43,000 in the Coweta portion, Scoggins said. 
There have been a few people who came to cast ballots at the voter registration office who were informed that they didn't live in the district, according to elections officials. 
You can find out which districts you live in, as well as check your voter registration status and find your polling place at the Georgia My Voter Page website, www.mvp.sos.ga.gov or by calling the Coweta Voter Registration Office at 770-254-2615. 
Voters can cast ballots early in person, on election day or by mail with absentee ballots. Absentee ballots must be requested from the Coweta Voter Registration Office. 
Absentee ballot applications can be obtained from the Voter Registration Office, 22 East Broad St., or online at www.mvp.sos.ga.gov .
Or, you can make your own. On a sheet of paper, simply write "absentee ballot application," your name, address, birthdate, the address you want the ballot sent to and the election you are requesting the ballot for, and sign it. 
It's also a good idea to add a phone number or email address so that elections officials can easily contact you if there is a problem. 
Applications picked up at the voter registration office can be filled out and turned in on the spot, or sent in. Parents can request a ballot for their children who are off at school. 
Applications can be mailed to Coweta Voter Registration Office, 22 East Broad St., Newnan, GA 30263 or faxed to 770-683-2800. 
For more information about absentee ballots or early voting call the voter registration office at 770-254-2615.