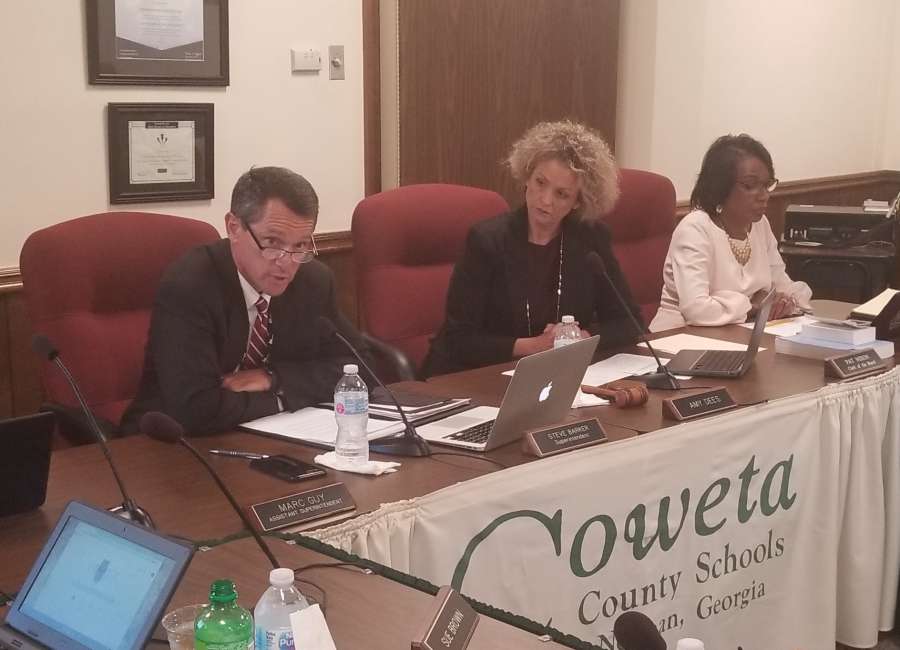 A large construction company that often bids on Coweta County Board of Education projects was prohibited from bidding on the expansion and renovation of the Nixon Centre.

Dr. Steve Barker, superintendent of the Coweta County School System, removed Torrance Construction Company from bidding on the arts center project after he discovered the company often holds a drawing at the conclusion of projects. In some cases, school system employees have won the drawing – a violation of school board policy.
In accordance with the policy, Barker informed school board members of the issue at their monthly meeting on Tuesday night.
"You know how I am about board policy, and we're going to adhere strictly to board policy," Barker told the board.
Torrance "has done work for us for many, many years and has done excellent work for us," Barker said. "I do not believe there was any intent to operate in a manner that was inappropriate or unethical."
Barker said the head of the company told him the drawing – which offered cash prizes of $50-$250 – was held to encourage teamwork and was a reward for projects completed on time. "I'm not at all judging a man's integrity," the superintendent said.
Barker told the board he planned to allow Torrance to bid on future projects. He said he learned about the end of project drawings while the Nixon Centre bidding process was in motion.
The board approved the bid by J&R Construction for the Nixon Centre work. The project will expand and upgrade the arts facility at a cost of $5,727,637.
A vote on the Nixon Centre project was initially scheduled for July, but the vote was delayed to seek new bids that were closer to the estimated cost in the budget.
Part of the project will be a large room that will serve as a black box theater, with seating for at least 250. "It will also be a large room where you could have events – teacher retirement – and small performances," Barker said.
Kitchen facilities will be part of the work. "We have not really had food prep facilities there," said Barker, who noted food is often served at the center.
School Board Chairman Amy Dees indicated she wanted to make sure employees are aware of the policy about gifts. "Are we going to go over that with our employees?" she asked, which drew an affirmative response from Barker.