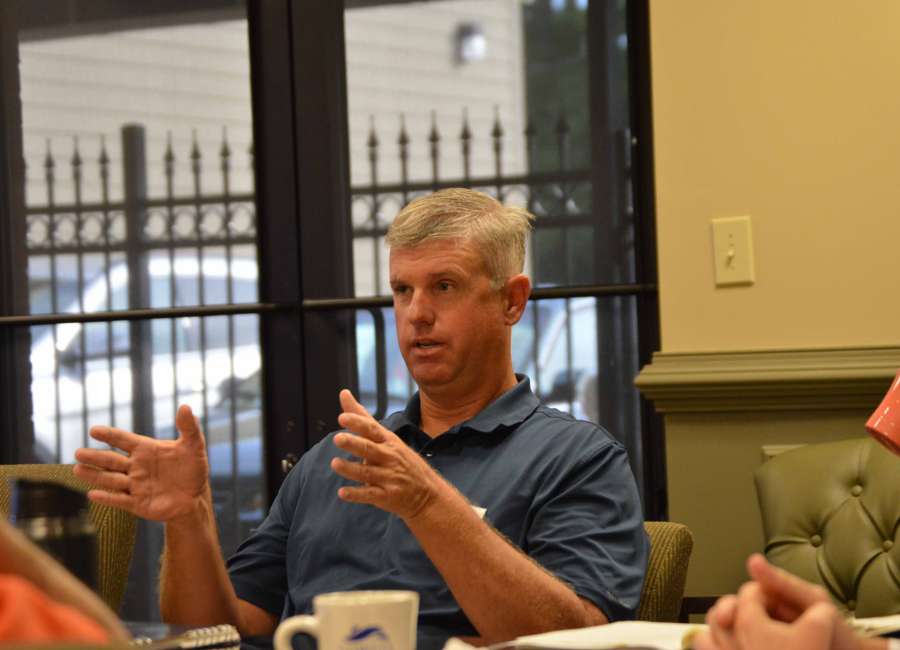 Decentralized sewer systems, which have been used to provide sewer service to a few residential and commercial developments in Coweta County, are failing, and the Coweta Water and Sewerage Authority hopes its new policy will help avoid some problems with new systems.
The authority inherited several decentralized systems several years ago, when it took over the systems from Newnan Utilities. When Coweta County first began allowing the decentralized systems, which are similar to a community septic tank, they were to be designed and operated by Newnan Utilities. That responsibility was transferred to the authority.
Several months ago, the authority declared a moratorium on new systems until the policy could be worked out. The moratorium has now been lifted. 
One commercial system, at Publix at Thomas Crossroads, is failing and the shopping center will be tied onto the authority's sewer line, which runs past the shopping center.
But it won't be that easy for other systems. 
The system at The Oaks of Turin is still functioning, but its days are numbered. That system is three miles from a sewer line, and it will cost about $1.4 million to tie it on, said Jay Boren, authority CEO. He doesn't want the authority's other customers to have to carry that burden. 
One of the issues with the current systems is that some of the secondary drain fields – which are supposed to be the backup system if the primary drain field fails – aren't suitable. That's the case with The Oaks. 
The authority's new policy requires that both the primary and secondary drain fields have suitable soils, proven by a soil test. Previously, there was no requirement that the secondary field be tested, said authority attorney Melissa Griffis. 
Each field must be one contiguous piece of land. Authority COO Rick Jones said one system has a secondary "field" that consists of various small pieces of land scattered through the development. 
The two fields must already have connecting infrastructure in place, under the new policy. Connecting the system to a secondary field after the fact can be quite expensive, Griffis said.
Customers on new will be charged a monthly maintenance fee that is based on the system's distance from public sewer connections, and the usage rate structure will be based on each individual system. 
Boren said that if customers on one existing system were charged a fee to cover the cost of connecting the system to public sewer upon failure, the cost would be $98 per month – "before they put one gallon in that system."
Going forward, Boren said the intent is to keep the maintenance fees reasonable. "We're looking at a $40 to $50 charge, plus usage," he said after the meeting. That means the average sewer bill for a home on a decentralized system would be around $100 a month. "Homeowners are going to need to be aware of this," he said. 
The average sewer bill for the authority's residential sewer customers in Shenandoah is around $40 to $45 a month, Boren said. 
The Oaks is three miles from a sewer line, which means hooking it up will be expensive. But, "they're lucky they have that option. What if they were 20 miles away?" Boren said. 
Even with good design, it's doubtful that the systems would be a permanent solution to wastewater treatment. 
System failure is "not a matter of if – it's a matter of when," said Chairman Eric Smith. 
"This is going to happen again," said Authority Board Member Mark Woods. 
Boren said that in researching the new policy, authority staff tried to talk to other utilities and municipalities that operate decentralized sewer systems. 
"We couldn't find another municipality that would touch them," Boren said. 
"That should tell us something," said Woods. "That should tell us all we need to know."
"It should," said Boren. However, the authority has to work with the system that is in place. 
Coweta County allows the systems for certain denser residential developments, though none have been built in many years. They have also been put in place for commercial developments that were too far from sewer. 
The authority also looked into requiring developers to post a maintenance bond to cover the costs of eventual system failure. 
However, "what our research has found is that you can't get a bond to cover 15 or 20 years," Griffis said. 
Authority Member Laurie Bartlett asked if there is the option to just not accept new systems. 
"That is something we would have to discuss with the county," Griffis said. "Right now there is a county ordinance that allows for them." 
"We got stuck with having to deal with it, so measures need to be put in place that are reasonable," Smith said after the meeting.