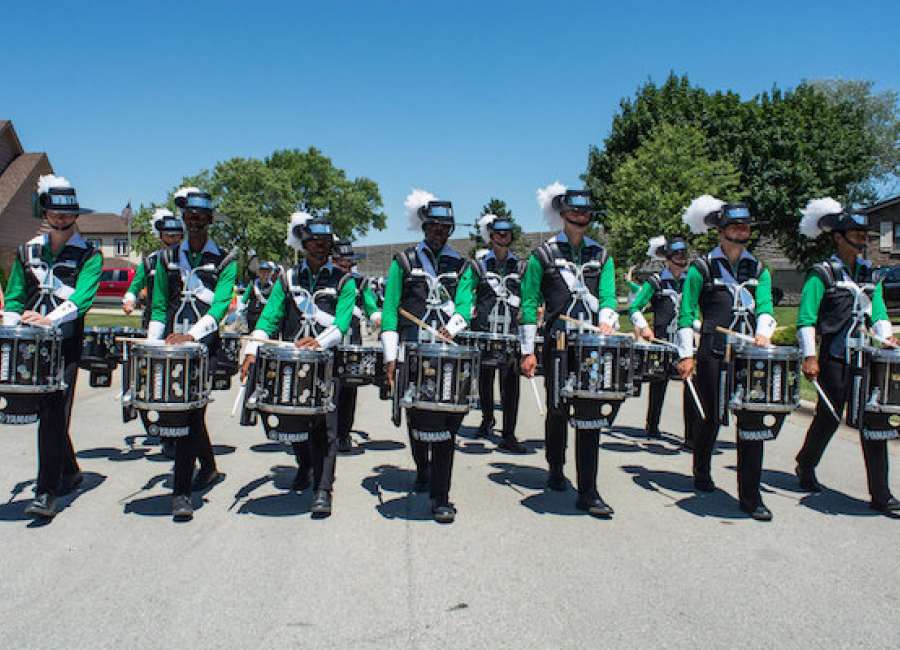 The Cavaliers Drum and Bugle Corps, featuring a local musician and instructor, recently placed third in brass and fifth overall at the Drum Corps International World Championships.
Northgate band director Alan Armstrong is a member of The Cavaliers as an instructor, and Northgate graduate Brandon Proffitt plays the trumpet with the group.
The championships took place Aug. 8-10 at Lucas Oil Stadium in Indianapolis and featured more than 30 groups, according to dci.org.
Armstrong said he has been with The Cavaliers, a group from Rosemont, Ill., since 2014 when they asked him to come in and help with the brass line.
"I love what I do. I love teaching kids, and I try to do it in my spare time," he said.
He said he has traveled with them on some of their many stops on their summer tour. He also helped them with their spring training that took place in Michigan.
Armstrong said 154 people marched in the group – with around 220 people total traveling with them.
"Founded in 1948, The Cavaliers are one of the most successful drum and bugle corps in history, winning 20 national championships, including seven Drum Corps International World Championships since 1992," according to The Cavaliers website.  
The Cavaliers is just one of the groups that Armstrong has influenced with his talents. 
In addition to directing the band at Northgate and working with The Cavaliers, Armstrong is also the program coordinator with the Atlanta CorpsVets. 
The Atlanta CV will compete for the Drum Corps Associates World Championships in Williamsport, Pa., over Labor Day weekend, Aug. 30 - Sept. 1. 
Last year, seven Cowetans were members of Atlanta CV, either marching or in administrative roles. This year, Coweta will be well-represented again, especially from the Armstrong family. 
Armstrong has been with the Atlanta CV for 12 years, and his wife and four kids have all been a part of the group as musicians, performers, instructors or in the administration.
Currently, his son Ryan is marching in Atlanta CV as a snare drummer. His older daughter Caitlin is teaching color guard at both Atlanta CV and Northgate and is also a teacher at Poplar Road Elementary School.
Armstrong said he is hopeful that Atlanta CV will do well this year, as they placed third overall last year and second the year before.
He said sometimes it's hard to balance all the groups, he said he figures out how to make it work.
He added that being a part of Atlanta CV and The Cavaliers plays into his competitive strengths. He said he is a fairly competitive person and being a part of these groups allows him to express that.
"Being with the drum corps and teaching high school band is kind of like a high school coach being with an NFL team," he said.
Armstrong has been the band director at Northgate High School since it opened. He's on year 24 at the school. He said his experience with the competitive drum corps gives him ideas to make the Northgate band even better.
As for next summer with The Cavaliers, Armstrong said he is looking forward to the group being a major contender for a top-three spot in the Drum Corps International World Championships.