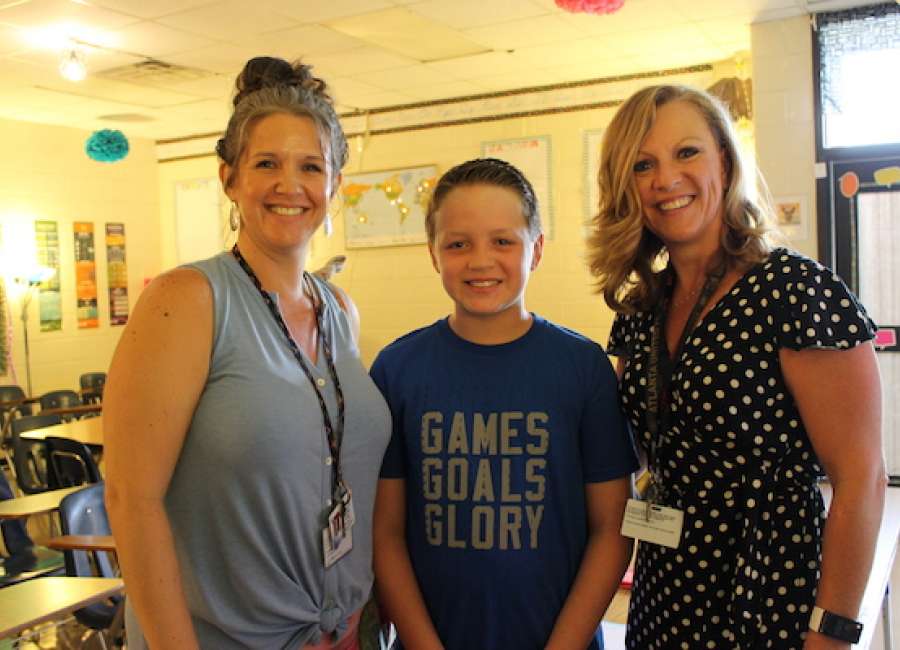 Coweta students had the opportunity to meet their teachers and visit their new classrooms at orientation on Friday. 
Madras Middle School was filled with students and parents, who were excited to meet their new teachers. 
Kristi Piantini is a reach science teacher who is looking forward to her first year at the school. 
"I'm super excited for my first year at Madras, I used to work in Fayette County, and I am excited to be here and teach science," she said. 
The first day of school is tomorrow, Aug. 5. Parents who will drive children to school are advised to leave home and arrive at school earlier than usual on the first day. 
Coweta County school operations times are:
         Elementary schools – 8 a.m.-2:30 p.m.
         Middle schools – 8:20 a.m.-3:30 p.m.
         High schools – 8:30 a.m.-3:30 p.m.
         Central Educational Center – 8:15 a.m.-11:05 a.m. for first and second blocks,12:30-3:10 p.m. for third and fourth blocks.
School bus routes are now posted on The Newnan Times-Herald's website – http://times-herald.com/#busSchedules .