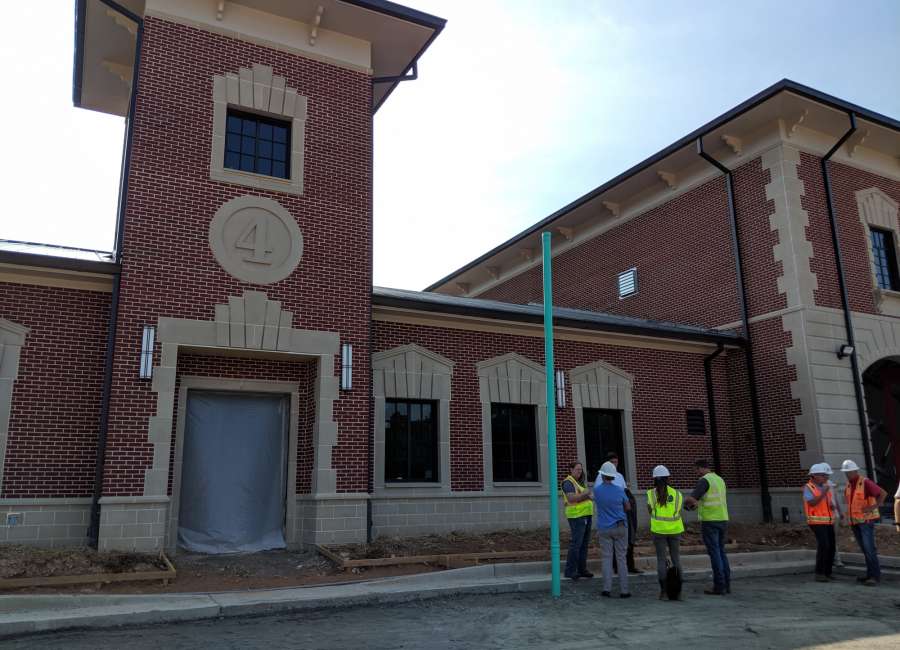 Construction on Station 4 continues and the Newnan Fire Department is counting the days until its completion. 
Located on Millard Farmer Industrial Blvd., Chief Stephen Brown said the new station will help alleviate the call volume received to Station 1 in downtown Newnan. 
Currently, Newnan Station 1 handles 54 percent of all calls inside the city limits and accounts for 16 percent of calls to all fire stations, including city and county. 
Coweta County's Station 1 is second with 11 percent.
"The new location will help to bring faster response times for neighborhoods while increasing the level of services that we provide to the citizens of Newnan," said Chief Brown.
The 7,347-square-foot station will house 24-hour staffing for one engine, which recently arrived last week.