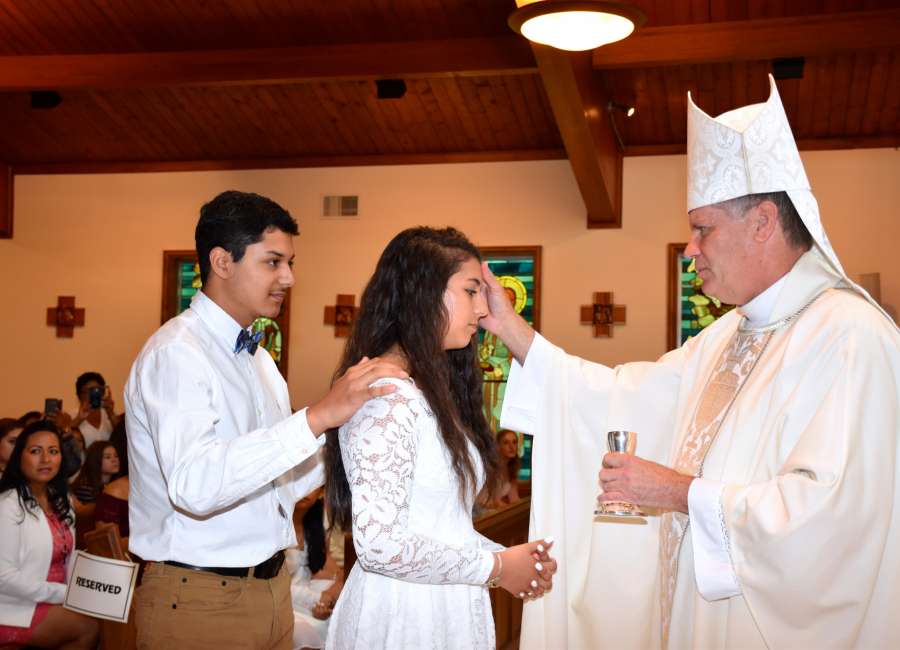 Confirmation for 21 took place recently at St. George Catholic Church on Roscoe Road.

Bishop Ned Shlesinger of the Archdiocese of Atlanta officiated as the 21 members of the parish received the Sacrament of Confirmation, completing their Sacraments of Initiation into the Church. The Sacraments of Initiation – Baptism, Confirmation and the Eucharist – are the foundation of the Christian life in Catholic teaching.
In the Sacrament of Confirmation, the baptized person is "sealed with the gift of the Holy Spirit" and is strengthened for service to the Body of Christ. Confirmation deepens the baptismal life that calls Catholics to be missionary witnesses of Jesus Christ in their families, neighborhoods, society and the world.
During confirmation, confirmands are instructed in the message of faith in a deeper and more intensive manner. There is great emphasis given to the person of Jesus Christ and his asking God the Father to give the Holy Spirit to the Apostolic Church for building up the community in loving service.
Confirmation was held during the 10 a.m. Mass on May 19.