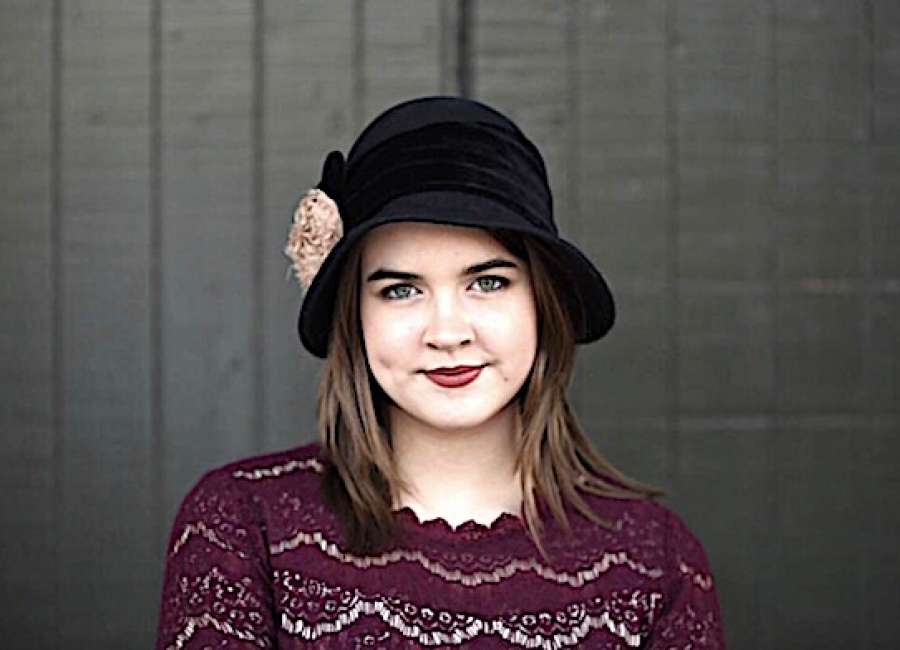 All summer, I've been walking into a historic building that has the scent of paper in the air and creaky floors beneath my feet. 

I enter the same room each day, where there are always friendly faces and a nearly constant sound of clacking keys. Around this place, coffee is always being consumed, and stories are always being poured out onto blank canvases. 
Many of you may be wondering, "What kind of place is like this?" Well, it's a place right here in your community. It's The Newnan Times-Herald. 
As the summer intern, I have worked Monday through Friday from 9 to 5. This made me laugh as I immediately thought of Dolly Parton's song, "9 to 5." 
"They let you dream just to watch 'em shatter. You're just a step on the boss-man's ladder
But you got dreams he'll never take away."
Dolly's lyrics are extremely cynical, and my experience has been just the opposite. 
Everyone here has encouraged me to be ambitious and taught me to be a better writer. The publishers, editors and reporters treated me as one of their own and pushed me out of my comfort zone so I could grow as a journalist. 
My ultimate goal is to be a reporter for the Atlanta Braves. I grew up in a family that loves the Braves, and we go to multiple games each year. I think I've been to six just this season.
I've also played sports all my life, so reporting sports just seems right.
The paper was short one sports reporter when I got here, so it worked out perfectly that I had the amazing opportunity to work in sports for most of the summer. I truly believe that was a God thing. He opened the doors for me to further myself for the future. 
It isn't every day that you get to do exactly what you want by "coincidence." God granted me the desires of my heart. 
Here I have learned so much that I could not learn in a college classroom. I've learned that it is important to make connections with people, so they will remember you for future stories and interviews. I've also learned that publishing a newspaper each day takes a team effort, where everyone eagerly swaps ideas and gives constructive criticism so that the paper is at its best. 
Most of all, I have learned that these people are not here to push their personal agenda on the public. A popular term right now is "fake news." The term puts all journalists into a small bubble, which is entirely unfair. 
It is unfair because the journalists at The Newnan Times-Herald are committed to reporting the truth and being unbiased. 
Unfortunately, there is some news out there that is probably biased or completely incorrect, but The Times-Herald is NOT one of those news outlets. 
Aside from all of this, I have enjoyed my time here and getting to know the people I've worked with. 
Beth Neely is quick-witted – one day she called her coffee a "liquid donut."  
Winston Skinner is a natural storyteller. He knows so many things about the town and its history that I couldn't begin to know.
Rebecca Leftwich has a healthy dose of happiness and sarcasm that fills a room.
Sara Moore is gentle and sweet and grew up in the same humble hometown as me: Temple, Ga. 
These are just a few of the characters that have filled my summer with stern guidance and support. 
When I came in for my first day, I felt small and nervous. I was not sure what to expect. I don't live in Newnan. I live nearly an hour away. 
Now, I know this town almost as much as I know my own, and I have some good experience that will hopefully propel me ahead of my competition when I graduate.
This experience has taught me that journalism is where I belong, and that I should keep fighting for my dream career no matter what.  
I am so grateful to have had this opportunity.
Brittany Shivers is completing her summer internship at The Newnan Times-Herald today. She is a junior at the University of West Georgia.