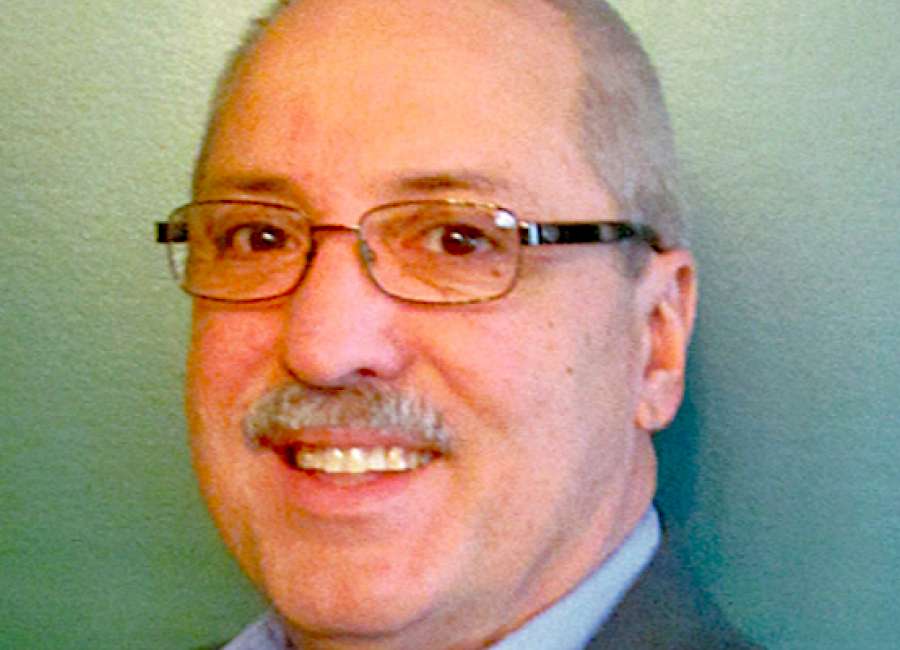 My wife, Lynn, is the state treasurer for Delta Kappa Gamma – a teacher's organization that also includes my mother, older daughter, an aunt and two sisters-in-law as members.

Because of DKG, I have had some interesting travels. We made our first trip to Myrtle Beach last year. A few months ago, we went to one of our all time favorite spots – Jekyll Island – for the state convention. I was thrilled to be there when Lynn got the Legacy Award for her many years of service to Delta Kappa Gamma.
Then last week, Lynn went to a DKG conference in Des Moines. It was our first trip to Iowa, and we found the capital city charming and easy to negotiate. Our hotel was in sight of the Iowa Capitol. Lynn had an all-day meeting one day, so I went exploring.
My morning target was the Wallace home, a lovely Victorian in a neighborhood not unlike our own College Temple. It was the home of Henry and Nancy Wallace, who were 19th century farmfolk who also could write well. Henry and his sons bought an existing farm publication and transformed it into Wallaces' Farm and Dairy.
Their son, Henry Cantwell Wallace, was the secretary of agriculture during the Harding and Coolidge administrations. His son, Henry Agard Wallace, seeing no hope for farmers under Herbert Hoover, switched parties and served as agriculture secretary and then as vice president under Franklin Roosevelt.
There was a great film about Henry Wallace at the museum, which chronicled his many initiatives as agriculture secretary – school lunches, agricultural policies that stabilized and bolstered prices for farmers, soil conservation and rejuvenation.
He was ahead of his time in terms of race relations. It was astounding to listen to a speech from the 1940s in which Wallace advocated for equal pay for equal work regardless of race or gender.
Wallace thought deeply about religion. He grew up Presbyterian, studied theosophist and Eastern religions and became an ardent Episcopalian. His stockpiling of excess food, which continues under USDA's auspices today, was inspired partly by the Old Testament story of Joseph in Egypt.
Wallace's most famous speech – to the Free World Association in 1942 – is remembered for his vision of the time after World War II becoming "the century of the common man" – a time of freedom and plenty around the world.
He referred to FDR's Four Freedoms speech from the year before and concluded that the United States had freedom of religion, freedom of expression and freedom from fear – but not freedom from want.
"...  when we begin to think about the significance of freedom from want for the average man, then we know that the revolution of the past 150 years has not been completed, either here in the United States or any place else in the world. We know that this revolution cannot stop until freedom from want has actually been attained."
He concluded that modern science "has made it technologically possible to see that all the people of the world get enough to eat" and that peace should mean "a better standard of living for the common man, not merely in the United States and England, but also in India, Russia, China, and Latin America – not merely in the United Nations, but also in Germany, Italy and Japan."
The Wallace home had its share of political memorabilia – a bust of FDR given to Wallace's family, Wallace's cabinet chair from his Washington days. It also had typical Victorian furnishings – a piano, a set of china on a table accented by a pitcher with stems of forsythia in it, a mantel clock quite similar to one my mother has.
The Wallace home was not unlike the home of people in my own family and of people I know here in Coweta County. From such places can come great compassion, faith and vision. Like Henry Wallace, I would love to see freedom from want and a true century of the common man.
 
Winston Skinner is the news editor of The Newnan Times-Herald. He can be reached at winston@newnan.com .