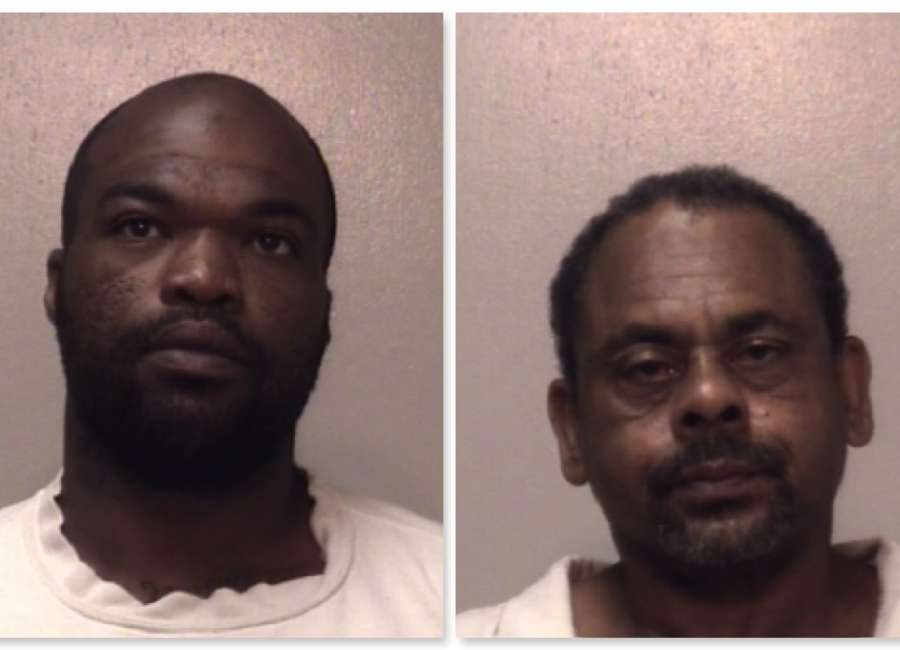 Two men were taken into custody after a car chase around a local restaurant.
Willie Lee Cross Jr., 29, and Jeffery Leonard Purnell, 52, both remain in jail after being apprehended by deputies early Thursday morning. 
The incident started after investigators say they received a call from a bystander at the QT on Bullsboro Drive who reported seeing suspicious activity in the parking lot.
After arriving at the gas station, deputies observed the vehicle leaving the area and traveling down Bullsboro without headlights on, according to Deputy Trent Hastings with the Coweta County Sheriff's Office. 
When deputies attempted to perform a traffic stop, the car turned into the Ihop parking lot on Bullsboro Drive, but failed to stop. As he traveled around the building, the driver struck two police cars and sideswiped a parked tractor trailer, according to Hastings. 
As the car attempted to leave the parking lot and turn onto Bullsboro Drive, Hastings struck the car with his cruiser, which disabled the car. The driver of the car, identified as Cross, ran from police but was apprehended following a short foot chase. 
The passenger, Purnell, was pulled from the car and detained by deputies.
An open container of alcohol, along with a spent bullet casing, was found inside the car, which was later reported stolen out of Newnan, according to Hastings. 
Cross was charged with DUI, obstruction, open container, fleeing from police, driving without headlights and theft by taking motor vehicle. 
Purnell had an outstanding drug trafficking warrant out of Virginia.  Both men were then transported to the Coweta County Jail where they are being held without bond.
This marked the second pursuit in less than 12 hours. 
Around 5 p.m. Wednesday, deputies received information from the loss prevention officer from Home Depot, stating several individuals suspected of credit card fraud and shoplifting were traveling up Interstate 85.
Deputies spotted the car near mile marker 51 and attempted to pull the car over, according to Sgt. Jeff Bugg with the Coweta County Sheriffs Office. 
The car failed to slow down or pull over, so Bugg performed a PIT maneuver on the car before it reached exit 56. The car went off the roadway and all three suspects were apprehended by deputies.
Inside the trunk of the car, deputies found items not paid for from the Home Depot. 
The driver of the car, identified as Justin Harp, 28, was taken into custody and charged with shoplifting, possession of marijuana and driving on a suspended license. The other two passengers were not charged.