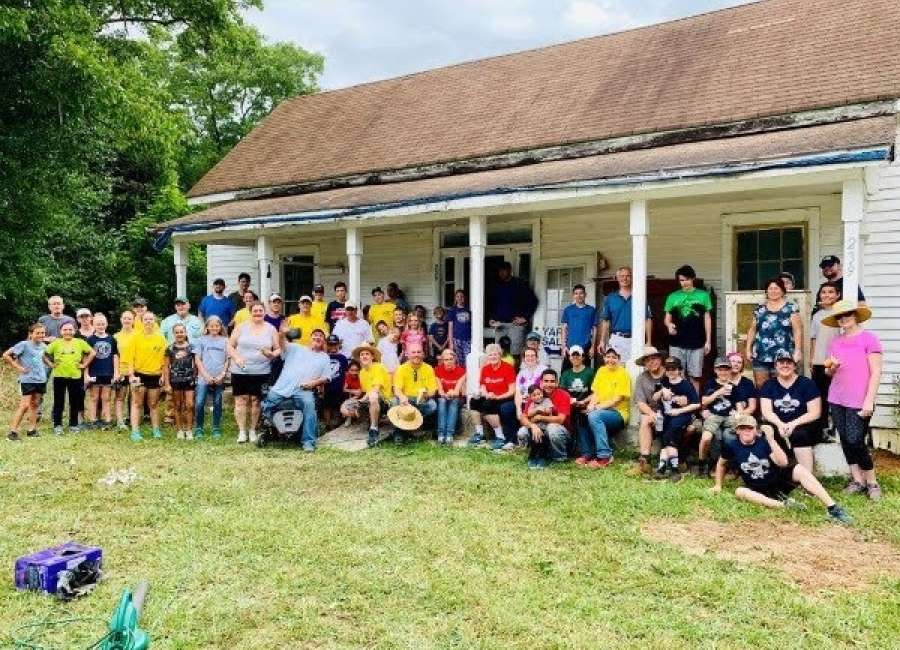 The town of Sharpsburg recently hosted a community clean up day for a disabled resident.
"This is what community is, people coming together and working to make things better. This is what makes Sharpsburg such a great town and area," said Mayor Blue Cole.
More than 50 volunteers from various organizations participated in the cleanup of brush and debris at the home.
"We basically decided to do it because we saw a homeowner that needed help," Cole said. "Her husband is disabled, and we saw a property that needed help."
"We are very grateful to have taken part in the community service project in Sharpsburg.  Being an active member in the community, and giving back is the very basis of our culture," said Jason Zepp, a volunteer. "We look forward to future events, in which we can serve alongside our fellow community members and congregations."
According to Cole, the town of Sharpsburg is interested in doing more community projects in the future.
"We hope to do more community projects, and we encourage everybody who is interested to reach out to myself or town hall," he said.