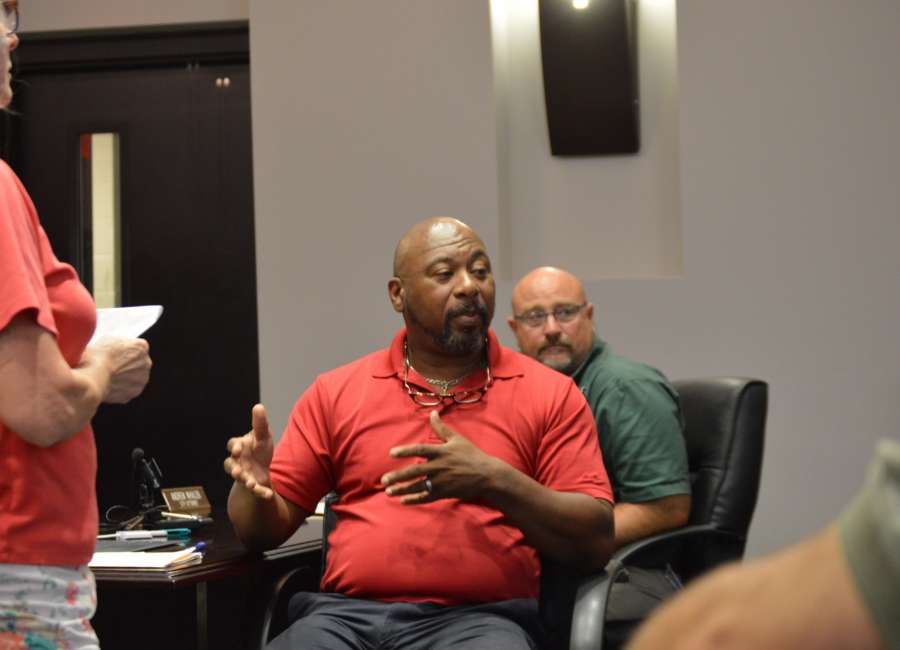 Several residents of Senoia's Cumberland subdivision appeared before the Senoia City Council Monday night to oppose the plan to put a small Habitat for Humanity subdivision on property adjoining the subdivision. 
On July 1, the Senoia Council voted to approve a new zoning classification, Inclusive Community District. The approval of the amendment to the zoning ordinance also included the rezoning of the 2.2-acre city-owned tract at Howard Road and Ga. Hwy. 16. 
The ICD allows for small homes on small lots, but only if the homes are developed by a nonprofit or government agency, such as Habitat, on city or housing authority-owned land.
It wasn't explicitly clear that the July 1 vote also completed the rezoning, and many city residents thought the rezoning would take place later. 
"There is some concern and controversy about how the rezoning was handled," said Nancy Roy, who lives on Hwy. 16. "The agenda for the July 1 meeting stated creation of the district and didn't specify the rezoning.
"Normally when an ordinance is created and voted on, a separate meeting is called or announced and advertised as such for the rezoning. It may have been clear in your minds but not for many others," Roy continued. "I feel an injustice has been handed to the people of this community in the way the rezoning was handled."
The hearing on the ICD and rezoning was originally set for June 3, but consultant Bill Johnston was late to the meeting, where he was set to make a presentation on the ICD. Because of this, the hearing was continued to July 1. 
Cumberland residents whose homes back up to the proposed Habitat subdivision aren't happy about the project, and one new homeowner was almost in tears as she spoke about it. 
Kim Bean said she closed on her very first home on June 12, and never saw any rezoning notice sign when she visited the house multiple times before closing. She recalled that neighbors told her there were hiking trails on the city-owned property. 
Now she'll be seeing years of construction. 
"It brings me to tears to know what is to happen right behind my very first home," Bean said. "I wish we would revisit this zoning and allow the citizens of Senoia in the Cumberland neighborhood to speak on it."
Four affected residents spoke at the July 1 hearing. 
Mary Ann Stevens said she is absolutely livid and said she received a certified letter about the original public hearing. She asked the council to wait and "give us time to put up a for-sale sign and move out." 
Senoia Mayor Jeff Fisher said City Attorney Drew Whalen approved the combining of the approval of the ordinance and the actual rezoning. The Habitat development will have buffers and stormwater management, according to Fisher.
When the issue went before the Senoia Planning Commission, the rezoning was separate, but city staff and Whalen decided to combine it.