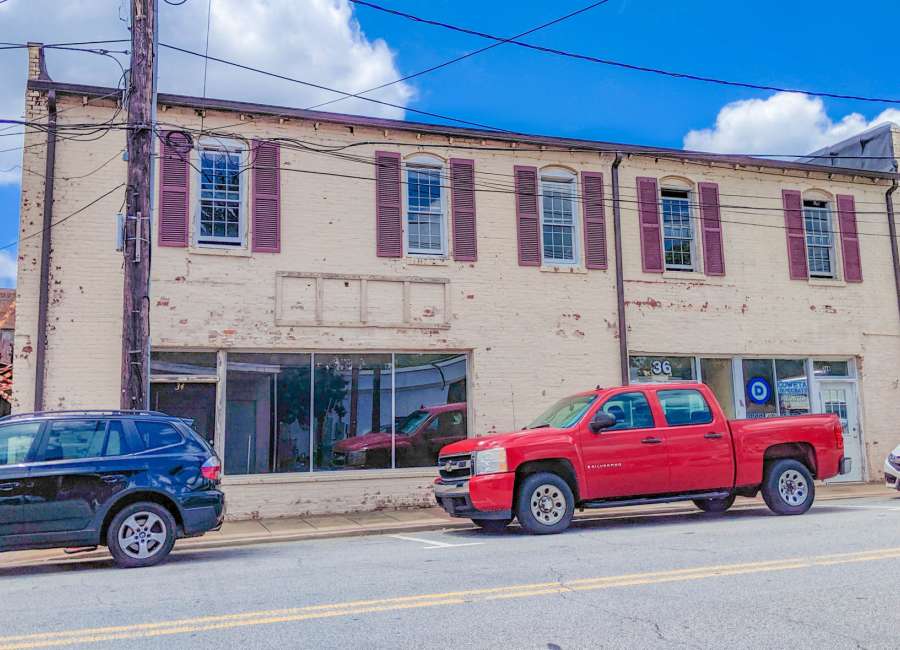 A local developer is hoping to fully restore a historic downtown Newnan building.
Tuesday evening, the Newnan Planning Commission unanimously approved a certificate of appropriateness for 34 and 36 Madison Street, which is currently empty. 
Owner and developer Josh Steed purchased the building in May and said he plans to renovate the building for a mixture of residential and commercial purposes. 
Upstairs, Steed envisions three two-bed, two-bath apartments along with one single-bed and bath apartment. The downstairs would be used for retail and commercial use. 
If all goes according to schedule, work would begin on the building this summer and conclude by late spring 2020.
The buildings have housed a garage, a grocery store, a furniture store, a hotdog shop and a political campaign headquarters over the years.
The building's possible connection with Franklin Delano Roosevelt has been part of Newnan legend for years. Reportedly FDR's car was parked in the building at times when the nation's 32nd president was in this part of Georgia.
Roosevelt began regularly visiting Warm Springs in Meriwether County in 1924 and built a house there, the Little White House, in 1932, the year before he became president. 
Roosevelt came to Warm Springs after he contracted polio, and the rehabilitation program he began continues today as the Roosevelt Warm Springs Institute for Rehabilitation.
Newnan Main Street Director Courtney Harcourt said records show the original use of the property was a livery station in 1889 and 1911, as well as on a 1906 map. 
A garage and filling station were on the property in 1927.
 "We have found maps from the '30s," Harcourt said. The maps indicated the building was used as a bank, as well.
The property may have housed bookkeeping operations for a bank, rather than actually being a banking location for customers.
"We're learning more and more about the property as this project continues," Harcourt said.
"We're really excited about this project – this building has been many things over time and look forward to adding a new chapter," Steed said. "Main Street Newnan has been incredible helping us and they're a great resource for our city."