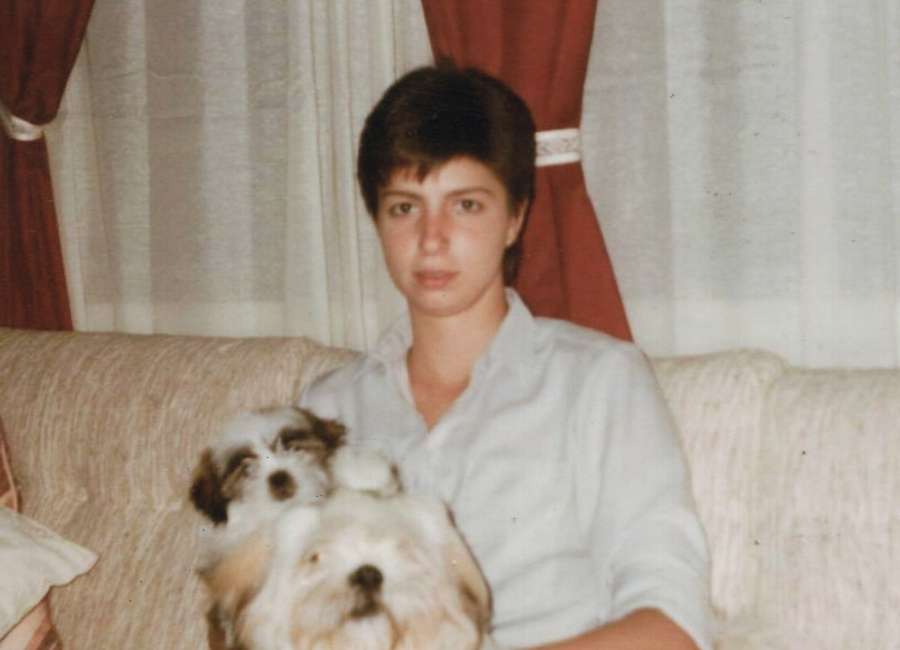 A podcast by Nancy Grace is generating interest in the case of Newnan resident Rhonda Ilean Smith, who has been missing since 1984.

Grace interviewed Smith's parents, Jack Smith and Ilean Cornell; her cousin, Nancy Cunningham; Sheryl McCollum, director of the Cold Case Research Institute; Steven Lampley, former detective; and Winston Skinner, news editor at The Newnan Times-Herald.
Smith was engaged to be married and planning to start a dog grooming business when she disappeared in February 1984. Flyers were distributed, and there was a search in Coweta County. A $5,000 reward was offered.
Members of Smith's family say they believe she was killed soon after she was last seen.
"Rhonda's family is so thankful for Nancy Grace and Team Rhonda," said Cunningham, who maintains the Justice for Rhonda Facebook page. "They are doing a tremendous job of re-tracing what transpired 35 years ago."
Cunningham said the family is encouraging people who have accessed the podcast to pray that Rhonda's remains can be found, "so that her parents can have closure on this side of heaven."
Cunningham made a reference to Mathew 7:7, which reads in the New American Standard Bible, "For everyone who asks receives, and he who seeks finds, and to him who knocks it will be opened."
"We are prayerfully, asking, seeking and knocking," Cunningham said.
Rhonda Smith had left her home in Coweta County to go shopping at Lenox Mall that cold February morning. The vehicle she was driving – which was borrowed because her own car was in the shop – was later found at the mall.
Grace, a legal analyst and television commentator, now publishes Crime Online. The podcast on the local case appears on her site: www.crimeonline.com/2019/06/13...
Cunningham said the podcast – which runs just under 38 minutes – was downloaded 25,000 times in the first few days after it was posted.
The podcast began with Grace talking with McCollum and Lampley about crimes at shopping malls and shopping centers – "how so many people go missing under those circumstances."
It also was noted that a MARTA station was under construction near the mall at the time Rhonda Smith disappeared. "It's hard to filter who she's coming in contact. … She is in a milieu of thousand of people that we can't connect to her," Grace said.
Though a store employee claimed to have seen the missing woman at the mall, Jack Smith and Cunningham both said they believe Rhonda never got to the mall. Grace noted cars connected to crimes are often dumped "in a large parking lot where it can get lost in the sauce."
Cunningham said she believes the vehicle was left at Lenox to divert authorities from the actual circumstances of Rhonda Smith's disappearance.
Seeking to solve a crime from the wrong starting point can make following the trail extremely hard. "It throws your theory right out the window," Lampley said.
Grace ended the broadcast by encouraging people to call her offices at 404-546-5602 with any information on Rhonda Smith's disappearance.
Grace has indicated she would help Smith's family comb through police records and stated she would like to bring ground-penetrating radar to check the property on Twelve Springs Drive where Smith was living in 1984.
Smith's family is using all resources at its disposal in an effort to find out what happened to her. In addition to multiple interviews – including the one with Nancy Grace – and the Facebook page, there is a listing for Rhonda Smith on The Charley Project's website.
"The Charley Project profiles over 13,000 'cold case' missing people mainly from the United States," according to its website. The site showcases one missing person each week, and people listed on the site must have been missing at least a year.
Smith's family is optimistic that they may soon know what happened to Rhonda Smith in 1984. "We believe we are on the cusp of having answers to questions that are long overdue," Cunningham said.