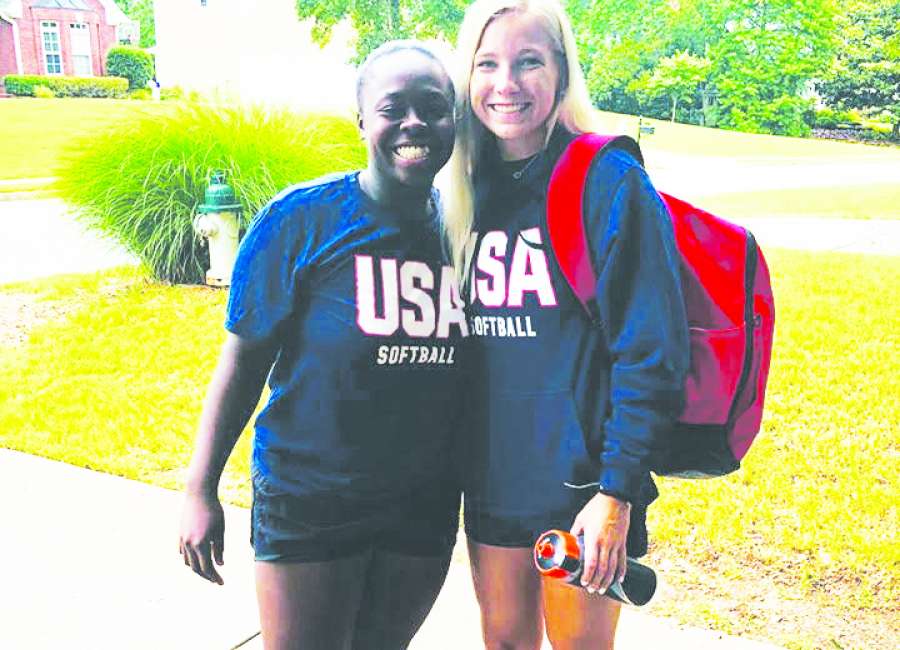 By DOUG GORMAN
For the first time this week, the 19-and-under USA Softball Team dropped a contest at the USA Softball International Cup at the South Commons Park in Columbus.
East Coweta graduate Kelley Lynch and Northgate graduate Charla Echols helped the 19-and-under to a 4-0 start including three shutouts.
However, the streak ended Thursday with a 6-0 loss to Mexico.
The 19-and-under squad earned a 9-0 victory against Peru, a 7-1 win against Chinese Taipei, a 7-0 victory against the Philippines and a 7-0 victory against China.
In a game not available by deadline, the 19-and-under squad was set to play the full USA National Team in a game later Wednesday.
Lynch has shown her versatility during the tournament pitching and playing first base.
Echols has shown off her offensive skill in the first five games for the 19-and-under squad.
In the contest against Peru, Lynch struckout 10 in just four innings of work.
Through the first four games, Echols had five hits and drove in seven runs.
In the loss to Mexico, the USA picked up only four hits, but Echols and Lynch had one each.