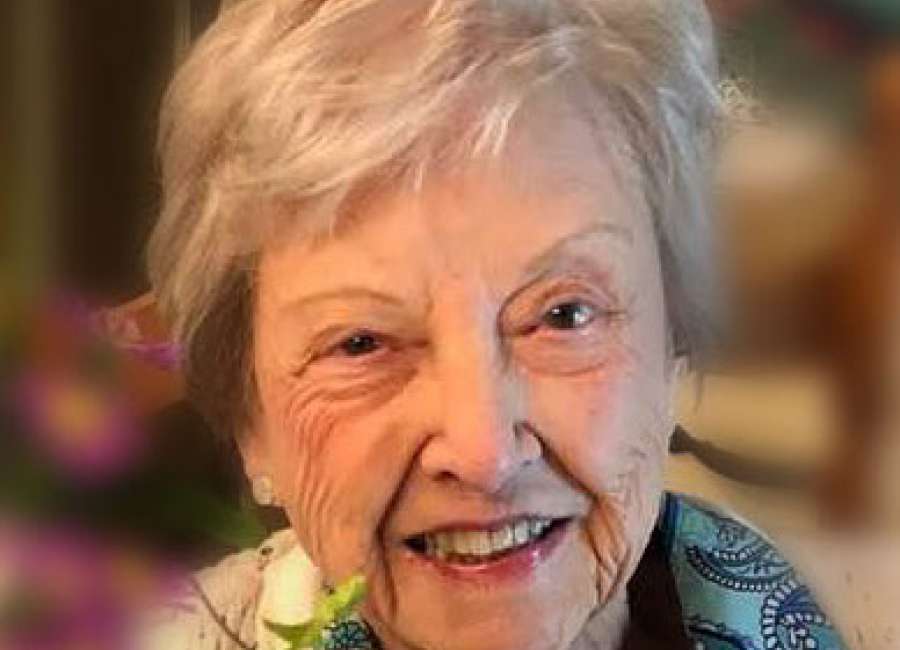 Ralph Waldo Emerson could very well have been a friend of Lillian Knight when he penned the words "Tomorrow is a new day.  You shall begin it serenely and with too high a spirit to be encumbered with your old nonsense."
Lillian's long and eventful life began on October 3, 1927 as she was born in the family home in LaGrange, Ga.  She was an only child to the late John Devon and Sarah Annis Bowles Hill.  Her father was a barber and mother was a clerical worker in the textile mills that defined Troup County and the state in general during those years.
Lillian would graduate from LaGrange High School and go on to attend LaGrange College where she would attain a degree in English and a professional educator's degree.
She married Carey Donald Knight on August 12, 1950.  With a degree from Tech, he was an industrial engineer in the textile industry and those early years would find them relocating to different towns as he rose in his profession.  In 1968, Newnan would become their home.
Lillian was always a person who needed to "busy as a bee."  She was a gregarious spirit and would cover quite a bit of territory in Newnan from dabbling in real estate to selling antiques at The Jefferson House, customer service at the local Belk store.  When the Junior Service League printed their famous cookbook some years ago, she was actively involved in that venture.
One project that meant a great deal to her was her involvement in the establishment of The Kiwanis Club of Coweta County.  It was the ladies' complement to the men's Newnan Kiwanis Club.
Lillian had a deep concern for the wellbeing of others. The United Way benefitted from her organizational skills when she was the Executive Secretary.
She served tirelessly in the Ladies' Auxiliary at Newnan Hospital.  Her naturally upbeat and vivacious personality made her a perfect fit for bringing a little cheer into the sometimes-somber environment of the hospital.
Lillian loved her church family at Central Baptist Church.  She was a willing volunteer wherever her considerable skill set could be used.  If an usher was needed, she would be the first to step forward.
Being helpful and empathetic were her virtues.  Lillian Hill Knight will be remembered fondly as a positive force in whatever situation she might encounter.  Some years ago, as a survivor of breast cancer, she would offer a listening ear for other women who might be going through the same experience.
For 50 years, she was a devoted wife to her husband, Carey Donald Knight, until his death in 2000.  In addition to Carey and her parents, she was also preceded in death by a son, Carey Donald Knight, Jr. in 1952.  Lillian's long and wonderful life on this side came to a peaceful end on the evening of Saturday, July 13, 2019 from complications of a fall suffered while out dining one night. 
She may or may not have heard the sweet prayer of her caregiver as she softly asked God to send special angels to carry Lillian over into glory.  No sooner were these words uttered, than the sweet peace of her body stilled as her spirit winged its way to the God who created her.  To God be the glory for those answered prayers.
Lillian adored her family and exemplified a life of hope and promise to her children Dr. John C. (and Kaye) Knight, Karen Knight Poore and David Henry (Bob) Knight. Her extended family includes her nephews, Nathan G.  Knight, Jr. (Marie-Adine) of Brussels, Belgium, William Byron Knight (Amy) of Great Falls, Va.; niece, Ansley Knight Campbell (Brad); great-nephews, John Henry Knight and Colin Knight of Brussels, Belgium, Nathan Brodie Campbell of Newnan; great-nieces, Allison Knight and Cami Knight of Great Falls, Va..; cousin Steve Bowles (Cindy) of Newnan.  There are many friends who came into her life that she cherished and that would include most anybody she ever met, so the list could go on forever!
The wonderful life of this delightful creation of God will be remembered and celebrated in a service at Central Baptist Church at 14 West Broad St. Newnan GA 30263 on Wednesday, July 24, 2019 at 11 a.m.  Officiating will be Reverend Matt Sapp, Dr. Joel E. Richardson and Dr. Hal Brady.  The casket will lie in state in the church sanctuary prior to the service.  A private family interment will be in the Knight-Hill family lot in Shadowlawn Cemetery in LaGrange, Ga.
In lieu of flowers, it was Lillian's desire that those who wish to do so, might offer memorial gifts to her beloved Central Baptist Church to be used in the building fund.
Online condolences may be expressed at www.mckoon.com
McKoon Funeral Home, 770-253-4580