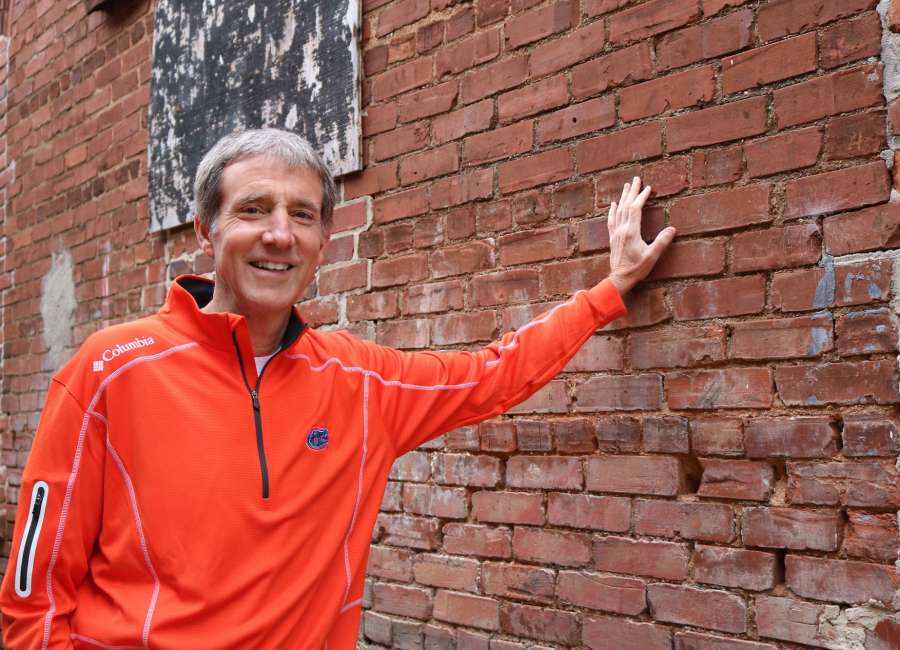 In the spring of 2008 Cindy and I participated in a community "home makeover" project on the modest house of a mentally challenged single mother and her two 20-something sons who were facing eviction if improvements weren't made immediately. 
Cindy and I were sitting on the curb for our lunch break when a woman who looked to be about 40 came pushing a stroller down the street. She apparently knew the two ladies sitting next to us. We overheard her telling them she was a foster mother for the one year-old boy in the stroller – whose name I regrettably can't remember – until a set of parents willing to adopt him were found. She explained the child was born with cerebral palsy, and that doctors had recently informed her they had discovered the boy was also totally blind. 
I instantly began crying. Not sobbing, mind you, but openly and uncontrollably crying. I didn't know why. 
Cindy put her arm around me and asked, "Do you want to take him home?"
My heart said yes but not a single word came out of my mouth. All I could do was shake my head. Not up and down, mind you, but side to side. My heart said "yes" but my mind was saying "no."
"Do you want to take him home?" So many different thoughts and questions were bouncing around in my head. 
How much care and attention the child would need.
How much I wanted to make a difference in his life.
How little time I had for him with a full time job, two sons of my own and the task of settling up the estate and affairs of my parents who had recently passed away.
How Cindy would be the perfect mother for him.
Could I possibly be a father to an infant when I was already 53...and would either one of us even be able to toss a baseball around in the back yard in 10 years... 
But the only thing I had to show for it was a nod. A nod meaning "no." 
I was disappointed in myself. I was taking the easy way out, and I had absolutely no idea what was making me cry. 
***
Several weeks later I read the autobiography of golfing great Ken Venturi. Once Mr. Venturi's golfing career was over he became one of the finest golf commentators in the history of television. His announcing partner for many years, Jim Nantz, wrote the Foreword for the book. It contained the most beautiful, heart-wrenching and soul-awakening sentence I have ever read: 
Tom Pernice Jr. won the 2001 International Golf Tournament at Castle Pines and Kenny broke down and cried when young Brooke Pernice, born with a disease that causes blindness, touched her daddy's face in search of his smile.
It was the first time I ever cried while reading a book. It also made me realize what had brought me to tears sitting on a curb outside a modest abode in Newnan, Georgia on a spring afternoon.
I cried because I didn't know when to say "yes."
Scott Ludwig lives, runs and writes in Senoia. His latest book, "Southern Charm" is a collection of his first 101 columns for The Newnan Times-Herald. He can be reached at magicludwig1@gmail.com .