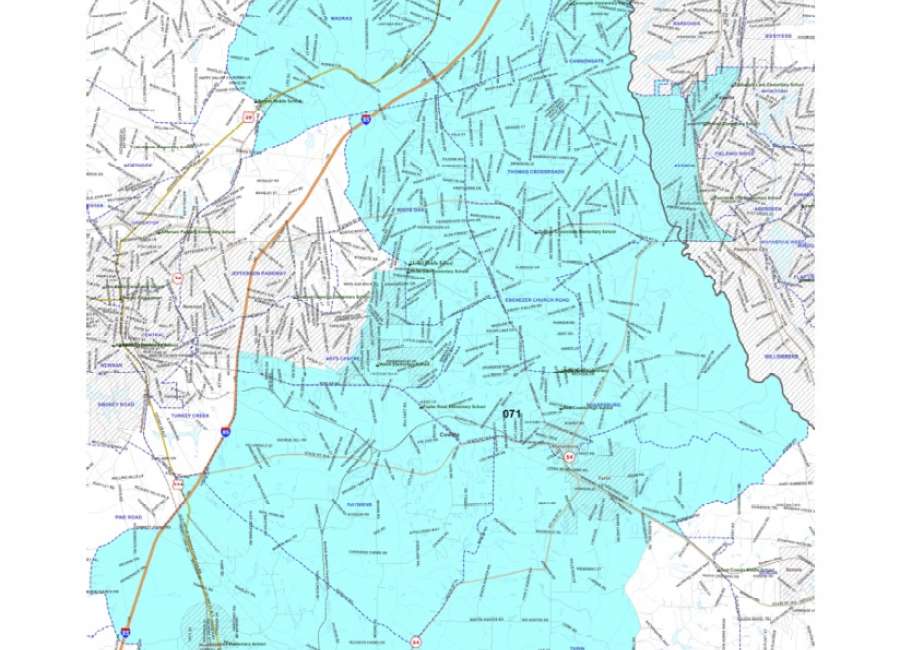 Editor's note: This story has been updated

Candidate qualifying for the House District 71 special election began today and runs through Friday. 
Candidates wishing to run for the house seat, which was vacated by David Stover, qualify at the Georgia Secretary of State's Office Elections Division, at 2 Martin Luther King Jr. Drive, Suite 802, Atlanta. 
Hours are 9 a.m. to 5 p.m. Thursday and 9 a.m. to 1 p.m. Friday. The qualifying fee is $400. 
The special election will be held Sept. 3. Because it is a special election, all candidates run together, regardless of party, and there is no primary. If a runoff is needed, it will be Oct. 1, according to the Georgia Secretary of State's Office. 
There were five declared candidates for the seat, but one, Sam Anders, has withdrawn from the race.
The other declared candidates are Republicans Nina Blackwelder, Marcy Sakrison and Philip Singleton and Democrat Jill Prouty. 
Singleton was the only candidate to qualify Wednesday.
In a press release sent Wednesday afternoon, Republican Marcy Sakrison's campaign announced that Anders was withdrawing and endorsing Sakrison. 
"A selfless leader sometimes must look within and decide to do what's best for the district and the party as a whole," Anders said. "This has never been about what I want, but what is needed. I have always lived a life of servitude and the choice Marcy and I are making to unite Republicans is no different. I believe the time has come to elect a strong Republican woman to represent HD 71. I've always believed you can achieve more as a team than as an individual."
District 71 encompasses most of the eastern half of Coweta County, except for the Senoia and Haralson areas, as well as a section west of U.S. 29 between Palmetto and Madras. It also includes a sliver of Fayette County in the Kedron area of Peachtree City. 
You can view a detailed map of the district at http://www.house.ga.gov/mediaservices/Documents/Maps/2015HD071.pdf
Voters who have recently moved into the district and need to register to vote or change their address, as well as other Cowetans who need to register to vote, have until Aug. 5 to register and be eligible to vote in the special election.