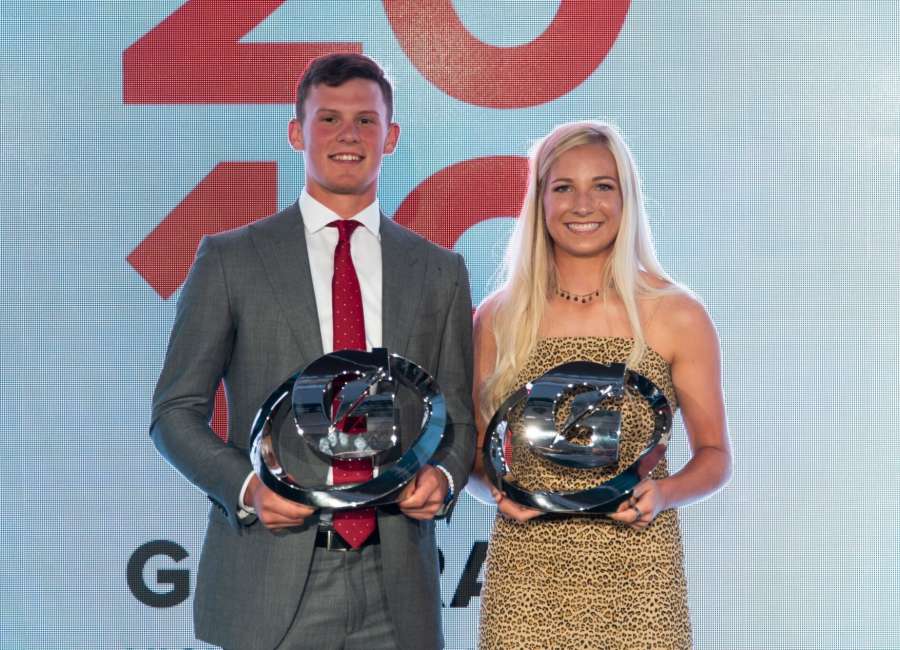 BY DOUG GORMAN

Former East Coweta standout Kelley Lynch might just have a case of jet lag.
After all, it's been a crazy summer for the recent East Coweta graduate who has made a trip to Europe with the 19-and-under USA National Softball Team and just spent a week with the team in Columbus playing in the International Cup.
Tuesday night, Lynch was honored in Los Angeles when she was named the Female Athlete of the Year by Gatorade.
For Lynch, it was just another in the long list of honors for the talented softball player who will continue her college career at the University of Washington.
Lynch became eligible for the accolade after being named Gatorade's National Softball Player of the Year earlier this year.
The recent East Coweta graduate was quick to pass on  praise to her family, teammates and coaches.
"I want to thank my mom for playing two roles the last six years, my sister and coaches. I couldn't do it without you. I wish I could put all of your names on this trophy. It's because of all of you."
She went on to say:
"I wanted to congratulate the other athletes who are here," she said. "It's been a blessing to be a part of it. I want to thank God for giving me the ability and the opportunities to do what I do. I can't thank him enough for the blessings in my life."
Lynch was presented the award by former soccer standout Abby Wambach, who was the Gatorade Soccer Player of the Year out of New York in 1997 before going on to a stellar college and pro career.
Lynch is the two-time Georgia Gatorade Player of the Year for softball.
During her career with the Lady Indians, she led the school to back-to-back Class 7A state championships, including an undefeated record her junior season.
The Lady Indians posted a 32-2 record during Lynch's senior season. 
Lynch was a force from both the pitching circle and the infield.
She capped her senior year  with a 17-0 record and a 0.27 ERA. 
At the plate, she was often intentionally walked, but when teams pitched to her, she batted .436 with three homers and 25 RBIs.
She is the first softball player to ever when the Gatorade Female Athlete of the Year Award.
She is joined by Bobby Witt, Jr. a high school baseball player from Texas who was named the Gatorade Male Athlete of the Year.
Former NFL quarterback Peyton Manning presented the Male Award.
"To be around  people like Peyton Manning and Abby Wambach is really incredible. I never though I would be here," she said.