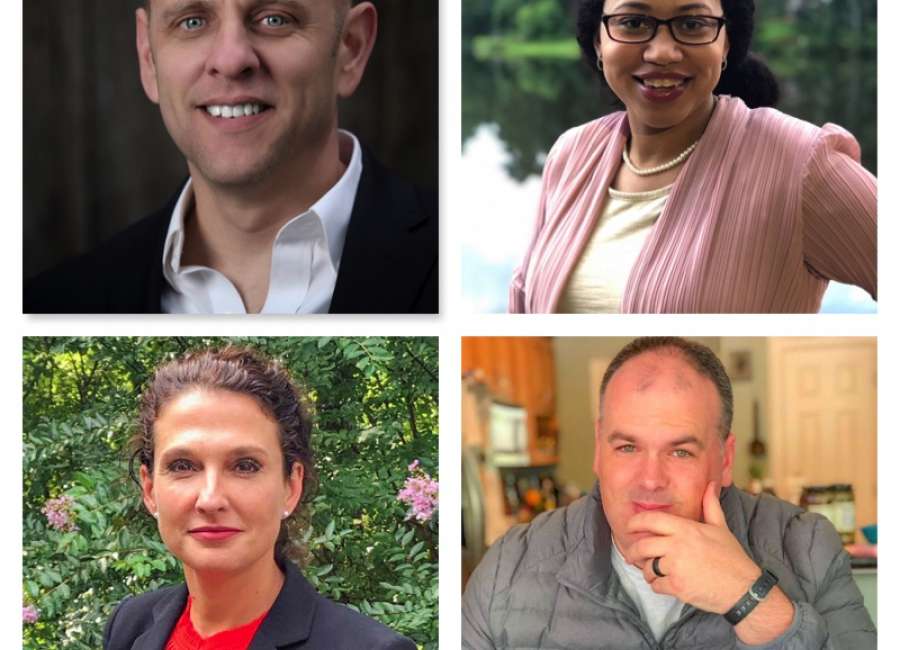 The special election to fill the Georgia House of Representatives District 71 seat will be held Sept. 3, and there are now four declared candidates for the post.
Gov. Brian Kemp has issued a writ of election for the election, which is to fill the unexpired term of David Stover.
Stover, R-Palmetto, who first took office following a special election in 2013, announced his resignation on June 25.
Under state law, the election to fill the unexpired term of a member of the Georgia legislature must be held at least 60 days before the November general election date, which this year is Nov. 5.
That law means the election couldn't be held on Sept. 17, one of the state-wide special election days that has already been approved by the Secretary of State's office. Instead, it is scheduled for the day after Labor Day.
The dates for candidates qualifying will be set by the Georgia Secretary of State's Office, according to Coweta Elections Supervisor Jane Scoggins. 
The race will be held as special election, which means it will be non-partisan, with no party primary.
There are now four declared candidates for the District 71 seat, all Republicans. Marcy Westmoreland Sakrison and Nina Blackwelder have joined Philip Singleton and Sam Anders in the race.
The district includes most of the portion of Coweta east of Interstate 85, except for the Senoia and Haralson areas, as well as a northwest portion up to Madras.
Blackwelder is the founder of a local nonprofit that is committed to giving the needy a hand up rather than a handout.
Blackwelder said she understands the value of hard work, self-sufficiency and dedication to achieve personal and financial fulfillment, and that through her work in conflict resolution understands that you can stay true to your principles without alienating anyone. "We are in this community together, no matter what side of things we find ourselves on," she said.
Blackwelder, who describes herself as a "limited government conservative Republican," said her mission is to keep a strong commitment to individual freedoms and liberties, to lower or eliminate taxes, lower burdensome regulations, support families, especially foster and adoption services, find market mechanisms to improve schools and create a business-friendly level playing field for any business to succeed.
With the passage of Georgia's "heartbeat" abortion law, "there is no doubt that we need to commit ourselves to helping those in foster care or working through the adoption passage," Blackwelder said.
She said she will donate 100 percent of her legislative salary to support a local non-profit that supports foster and/or adoptive families.
Sakrison is a full-time mom and teacher at a volunteer at Southside Church. Before motherhood she worked in the White House of President George W. Bush, at the Georgia Senate Research Office and at Delta Airlines.
Sakrison is the daughter of former State and U.S. Rep. Lynn Westmoreland and the wife of Coweta County Superior Court Judge Travis Sakrison.
"The conservative values of this community make this one of the greatest places in Georgia to live, work and raise a family," Sakrison said. "I'm ready to fight in the Georgia House to keep our community great. For most of my life, my family has worked in the trenches to build and keep a Republican majority, and our state is thriving under conservative leadership. With liberals from around the country trying to fund a Democratic takeover of Georgia, I can't stand on the sidelines as they seek to impose failed socialist policies on our state. I'm running because I care about the future of our state, our community and my family. If conservatives don't step up to keep moving us forward, Democrats will take us backward."
Sakrison said that she will defend Georgia's pro-life policies and strong Second Amendment rights and will work for less spending, lower taxes, world-class schools and more transportation mobility. Sakrison said she will demand serious efforts to stop the illegal immigration that burdens the state's taxpayers.
"Between now and Sept. 3, I'll work tirelessly to earn the votes of my neighbors in this community," Sakrison said. "I will tell them where I stand, and I'll listen to their thoughts so that I'm able represent them to the best of my ability in the General Assembly. I've watched in horror and disbelief as the national media has given Stacey Abrams a platform to smear our state's good name with empty claims that are reported as fact. I will stand with Gov. Kemp to defend our state's well-earned reputation and continue the pro-jobs policies that keep us No. 1 for business and put more money in the pockets of families."
Sam Anders, who ran against Stover in 2018, and ran in the 2016 election for Congress, is a U.S. Air Force veteran who currently serves in the Air Force Reserve.
Philip Singleton, who ran in 2018 against Congressman Drew Ferguson, is a commercial pilot and former Army pilot who served in Afghanistan and Iraq.