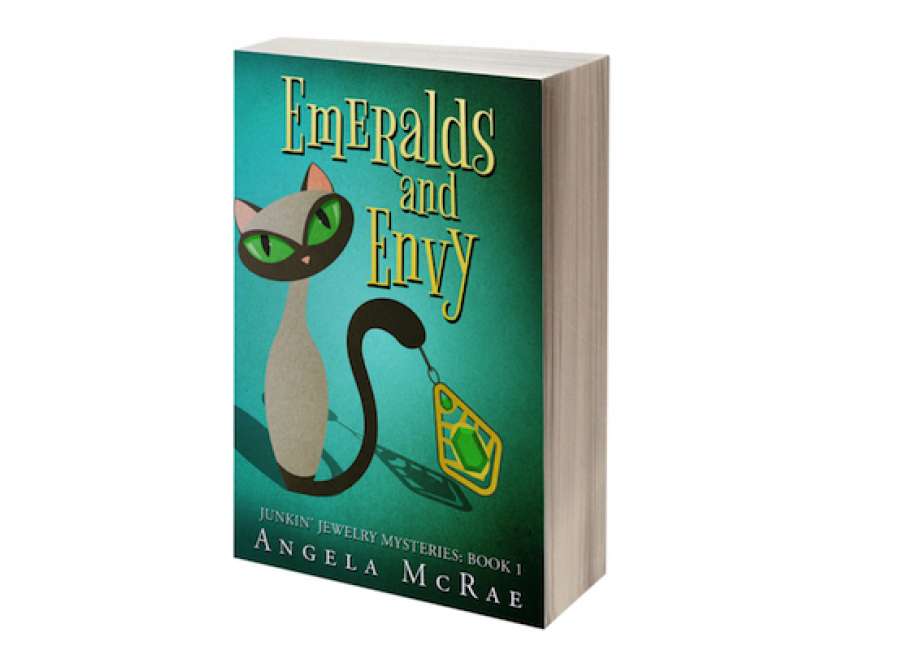 Get a bottle of butt glue. The only way to ever finish writing a book is to sit down in a chair and write that thing. Going to writers' conferences won't get your book written. Being a member of five critique groups won't get your book written. Body in chair and fingers to keyboard – that's what will help you get your book written, and that's going to mean saying no to some things and guarding how you use your personal time.

Welcome criticism. While I was working on "Emeralds and Envy," critique partner Debbie Rasure kindly pointed out that I had a perfectly lovely scene that didn't at all advance the plot. On the other hand, beta reader Joy Breedlove told me the book ended too abruptly. Thanks to their valuable (yet free!) advice, I ditched one entire chapter and rewrote the ending. I highly recommend getting help from friends who will be honest enough to tell you that your prose needs work.
Be grateful for your editor. Because I edit for others, I am acutely aware that everyone – absolutely everyone – needs an editor. Mine, Neila Forssberg, pointed out a few blind spots I had, such as the overuse of dialogue tags. My book is so much better because of her firm but thoughtful editing, and I'd love to get to work with her again.
Educate yourself on the craft of writing. While grammar is one of my strong points, I now know that outlining, pacing and character development are all skills I can improve on. I study what works, or doesn't, in the books I enjoy in my leisure reading, and I constantly look for writing-craft articles and books to help me become a better writer.
Follow the submission instructions. I've learned that many authors have their manuscripts rejected right away simply because they didn't follow the instructions when submitting a book.