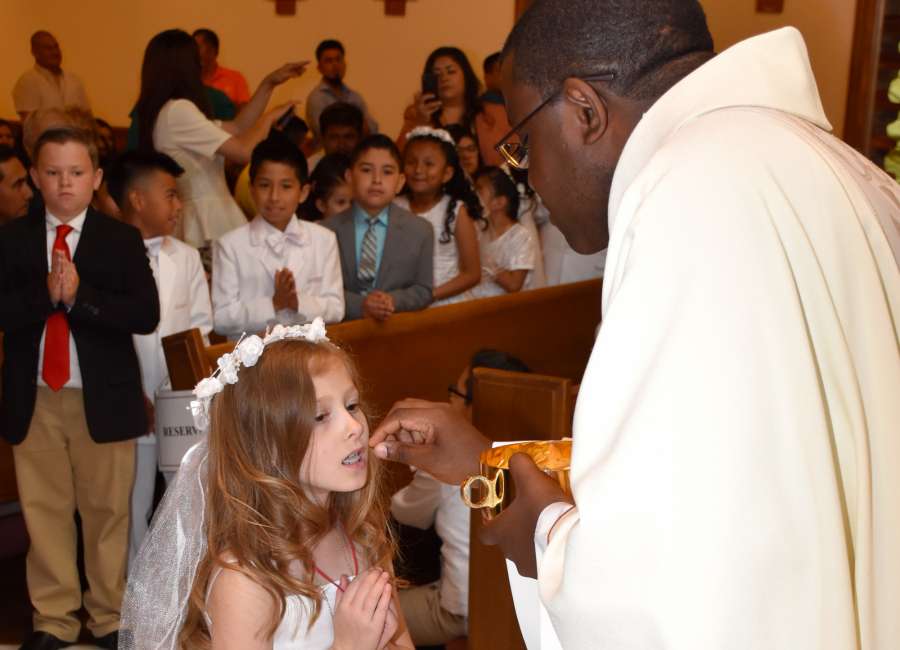 In the company of family and friends, 30 members of St. George Catholic Church recently received their First Holy Communion.

Receiving the real presence of Jesus Christ in the Eucharist is the second of three Sacraments of Initiation in the Catholic Church. These young men and women spent no less than two years preparing for their first Eucharist.
First Communion marks the beginning of the young believers' journey in their faith. Now that the children have received their First Holy Communion, they are expected to grow in their faith and to become more involved in the life of the parish.
The joyous Mass was celebrated by Father Henry Atem, the priest at St. George. The First Communion was held at the church on Roscoe Road on May 18.