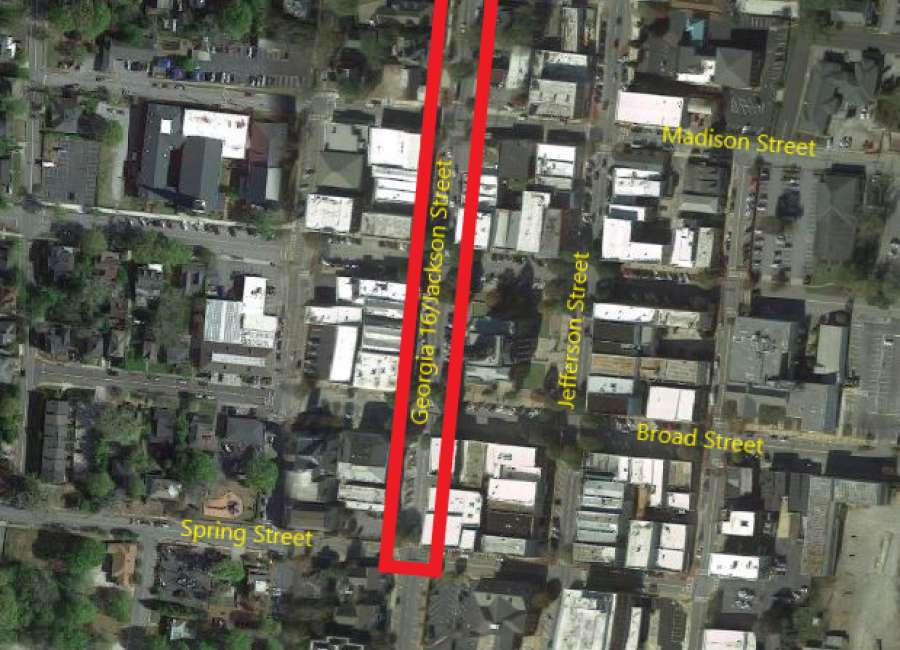 A film shoot in downtown Newnan next week will require a closure of a stretch of Jackson Street extending from Wesley Street to Spring Street, including all lanes and parking spaces. 
According to GDOT, the closure will be in effect from 6 a.m. to 10 p.m. on Monday, Jul. 15 and Tuesday, Jul. 16.
Signage will be placed in all directions in advance of the closure and motorists should be alert to the detours in place. 
A local area detour will maneuver passenger vehicles immediately around the closure, but drivers of large trucks will be directed to utilize the Newnan Bypass.
Motorists are advised to expect delays, exercise caution, and reduce their speed while traveling through the area. Before heading out, get real-time information on work status and traffic conditions. 
Call 511, visit 511ga.org, or download the free Georgia 511 app.    

When: Monday and Tuesday, Jul. 15 - 16, 2019 from 6:00 a.m. to 10:00 p.m. each day
Where: Georgia 16/Jackson Street in Downtown Newnan, from Wesley Street to Spring Street