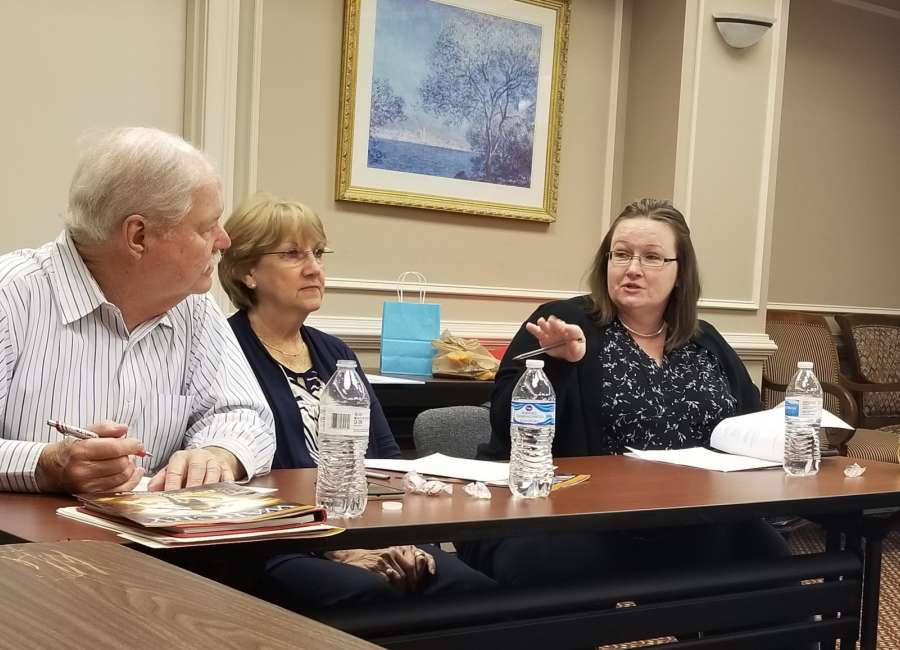 Coweta students start back to school on Aug. 5, and churches and ministries are working to ensure pupils have the pencils, paper and other supplies they need.

"Our goal is to equip each and every student with the tools needed for successful learning," said Matthew Bailey, who is one of the organizers of the second annual Praise in the Park/Back to School Bash. That event, which will be held Sunday, is sponsored by Dent Chapel AME Church, Greater Mt. Zion AME Church, Russell Temple AME Church and Wesley Chapel AME Church.
Praise in the Park will be from 10 a.m. to 2 p.m. at the Willie Lynch Park pavilion, 23 Richard Allen Drive. Live music and games are planned. There will be free bookbags, school supplies, food and drink as long as supplies last.
Powell Chapel United Methodist Church, 586 Old Atlanta Hwy., will be giving away school supplies on Saturday from 1-6 p.m. "Back to school supplies and backpacks will be passed out," said Tomeka Geter, a member of the church's planning committee.
Powell Chapel's giveaway is free to students from kindergarten through college, and Geter said items will be distributed while supplies last.
Rehoboth Baptist Church in Luthersville will have a prayer service to specifically pray for students returning to school on Tuesday at 6:30 p.m.
Swag Life Ministries will be holding its first Back To School Bash on Aug. 10 from 11 a.m. to 3 p.m. at First Avenue Park, 21 First Ave.
Lazarus Booker Sr. and others involved with Swag Life hope to make the Back To School Bash an annual event. School supplies, including bookbags on a first come, first served basis, will be given away. 
Free haircuts will also be offered.
The Back To School Bash will have live music and inflatable bouncers. Hamburgers and hotdogs will be on the menu, and three $100 shopping sprees will be given away.
The Newnan Salvation Army Advisory Council is meeting again next week after a summer hiatus. The advisory council members, local residents who volunteer their time to help with the work of the ministry in Coweta County, generally bring either a monetary donation or something for a collection to help others.
For their meeting on Thursday at 11 a.m. at Center State Bank, advisory council members will bring markers and glue. "We are supporting Jefferson Parkway Elementary and Ruth Hill Elementary," said Heather Creech, director of the local Salvation Army Service Center.
St. Paul's Episcopal Church has been collecting items for school supplies throughout the month of July and will continue that drive through this coming Sunday. Notebook paper, pens, pencils, crayons, rulers, binders, calculators, scissors, spiral notebooks, journals and other supplies are being gathered at the Roscoe Road church.
Newnan Presbyterian Church, First United Methodist Church of Newnan and St. Paul's have all scheduled services to bless bookbags as students head back to school. Newnan Presbyterian's Bookbag Blessing is set for Aug. 4 at 10 a.m.
All students and educators are invited to bring their backpacks, briefcases or tote bags to worship for a time of blessing.
First Methodist will hold Promotion Sunday and Backpack Blessing on Aug. 11 at 9:45 a.m. in the sanctuary. Two-year-olds and first graders will receive new Bibles, and all grades will move to their new Sunday school classes.
St. Paul's will also hold Blessing of the Backpacks on Aug. 11 at 10:30 a.m. worship. The Frigid Frog snow cone truck will be available following the service.