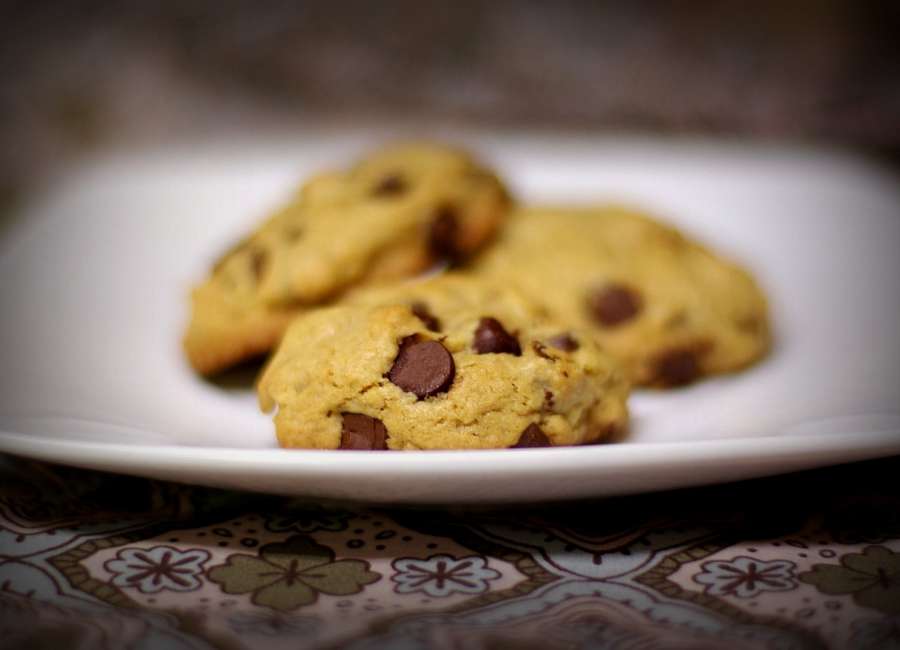 National Watermelon Day and National Chocolate Chip Cookie Day are this weekend on Aug. 3 and 4.
Here are some recipes to celebrate the two food days and to make some back to school treats.
Spicy Grilled Watermelon Salad
Ingredients:
1/2 small watermelon, seedless
1 cup cucumbers, sliced and quartered
1/4 cup red onion chopped finely
1/2 jalapeño, diced
2-3 tablespoons roasted salted pepitas (shelled pumpkin seeds)
1/4 cup fresh cilantro, chopped
1/4 cup queso fresco, broken up into small pieces
Small bunch microgreens
Salt and pepper to taste
Recipe:
Preheat grill to high. Slice watermelon into 1 inch thick wheels. Grill 3 minutes per side, or until black grill marks appear. Cool slightly before cutting into cubes.
Mix cubed watermelon, cucumbers, red onion, jalapeños, pepitas and cilantro in a large bowl. Add salt and pepper and toss gently until well-combined. Add crumbled queso fresco cheese and spoon onto micro greens. Serve.
(Recipe courtesy: foodista.com)
Watermelon Smoothies
Ingredients:
A watermelon
1 cup ice
1 tablespoon sugar (You can add more or less to taste)
Recipe:
Cut the watermelon down the middle.
Slice the watermelon into smaller pieces and measure out two cups. Make sure the pieces do not have any skin.
Put ingredients into a blender and blend on "ice chop" setting until blended.
Pour into tall glasses and serve right away. You can even slice a piece of watermelon and stick it on the top of the glass as a garnish.
(Recipe courtesy: foodista.com)
Chocolate Chip Cookies
Ingredients:
2 1/4 cups all-purpose flour
1 teaspoon baking soda
Fine salt
1 1/2 sticks (12 tablespoons) unsalted butter, at room temperature
3/4 cup packed light brown sugar
2/3 cup granulated sugar
2 large eggs
1 teaspoon pure vanilla extract
One 12-ounce bag semisweet chocolate chips
Recipe:
Position 2 racks in the center of the oven, and preheat to 375 degrees F. Line 2 baking sheets with parchment.
Whisk together the flour, baking soda and 1 teaspoon salt in a large bowl.
Beat the butter and both sugars on medium-high speed in the bowl of a stand mixer fitted with a paddle attachment (or in a large bowl if using a handheld mixer) until light and fluffy, about 4 minutes. Add the eggs, one at a time, beating after each addition to incorporate. Beat in the vanilla. Scrape down the side of the bowl as needed. Reduce the speed to medium, add the flour mixture and beat until just incorporated. Stir in the chocolate chips.
Scoop 12 heaping tablespoons of dough about 2 inches apart onto each prepared baking sheet. Roll the dough into balls. Bake, rotating the cookie sheets from upper to lower racks halfway through, until golden but still soft in the center, 12 to 15 minutes (the longer the cook time, the crunchier the cookies). Let cool for a few minutes on the baking sheet, and then transfer to a rack to cool completely.
Let the baking sheets cool completely, scoop the remaining dough onto 1 sheet and bake. Store the cookies in a tightly sealed container at room temperature for up to 5 days.
(Recipe courtesy: foodnetwork.com)
Oreo Watermelon Cookies
Ingredients:
1/4 cup red melting candy
1 teaspoon vegetable shortening
1 chocolate sandwich cookie, such as Oreos
1/2 teaspoon chocolate sprinkles 
1/4 cup green melting candy
Recipe:
Put the red melting candy and 1/2 teaspoon of the vegetable shortening in a microwave-safe bowl. Microwave in 30-second intervals, stirring in between each, until melted.
Cut the cookie in half and dip each half in the red melted candy. Transfer to parchment paper and sprinkle with the chocolate sprinkles. Let set, about 5 minutes.
Put the green melting candy and remaining 1/2 teaspoon vegetable shortening in a microwave-safe bowl. Microwave in 30-second intervals, stirring in between each, until melted.
Roll the curved edge of the coated cookie halves in the green melted candy for the rind. Let set on parchment paper, about 5 minutes.
(Recipe courtesy: foodnetwork.com)
Chocolate Chip Cookie Cake
Ingredients:
 Cookie Cake:
Nonstick cooking spray, for the pan
1 cup almond flour
1 cup hazelnut flour
1/2 cup lightly packed light brown sugar 
1/2 cup granulated sugar 
1 teaspoon kosher salt 
1/4 teaspoon baking soda
1 tablespoon vanilla extract 
1/2 teaspoon almond extract 
1 large egg 
1/2 cup chocolate chips
Buttercream:
3 cups powdered sugar
1 cup (2 sticks) unsalted butter, at room temperature
1 teaspoon vanilla extract
1/8 teaspoon kosher salt
3 tablespoons heavy cream
Recipe:
For the cookie cake: Preheat the oven to 350 degrees F. Grease an 8-inch cake pan with nonstick cooking spray and line it with parchment. Set aside.
In a large bowl, combine the almond and hazelnut flours, brown and granulated sugars, salt and baking soda. In a small bowl, combine the vanilla and almond extracts and egg. Add the wet ingredients to the dry ingredients, add the chocolate chips and stir to combine. It may seem dry at first but keep on stirring. Pat the dough out evenly in the prepared cake pan.
Bake until golden brown on top; begin checking for doneness at 22 minutes. Let the cake cool fully in the pan.
For the buttercream: In a stand mixer fitted with a paddle attachment, beat together the powdered sugar, butter, vanilla and salt. Once combined, beat in the heavy cream until smooth.
Remove the cake from the pan. Transfer the buttercream to a piping bag and decorate the cake as desired (or spread on the cake to decorate).
(Recipe courtesy: foodnetwork.com)