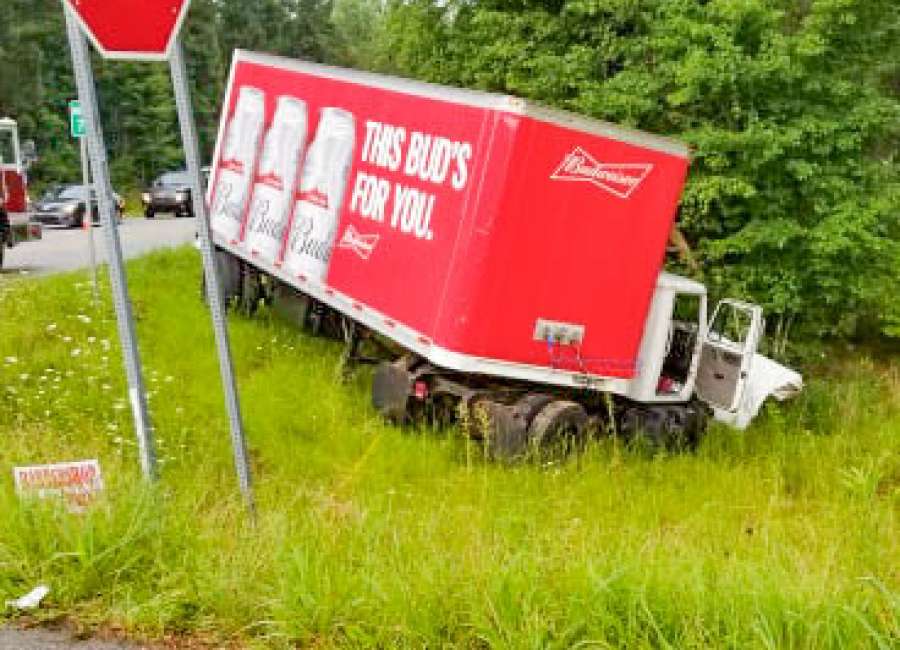 No one was injured following a collision involving a beer truck. 

The crash occurred Thursday at the intersection of West Highway 34 and Thigpen Road just after 1 p.m. when the driver of a Dodge Transport stopped at the intersection. 
After looking, the driver proceed through the intersection when a semi-truck topped the hill and struck the van in the driver's side door, according to Deputy Tyler Wood with the Coweta County Sheriff's Office.
The van went to the side of the highway and the truck ended up in the ditch after striking a guy wire from a nearby power pole, Wood said. 
Both occupants were uninjured and were cleared by medical personnel at the scene. Traffic was affected on the road for several hours while crews investigated the crash. 
No drugs or alcohol were involved, authorities said.