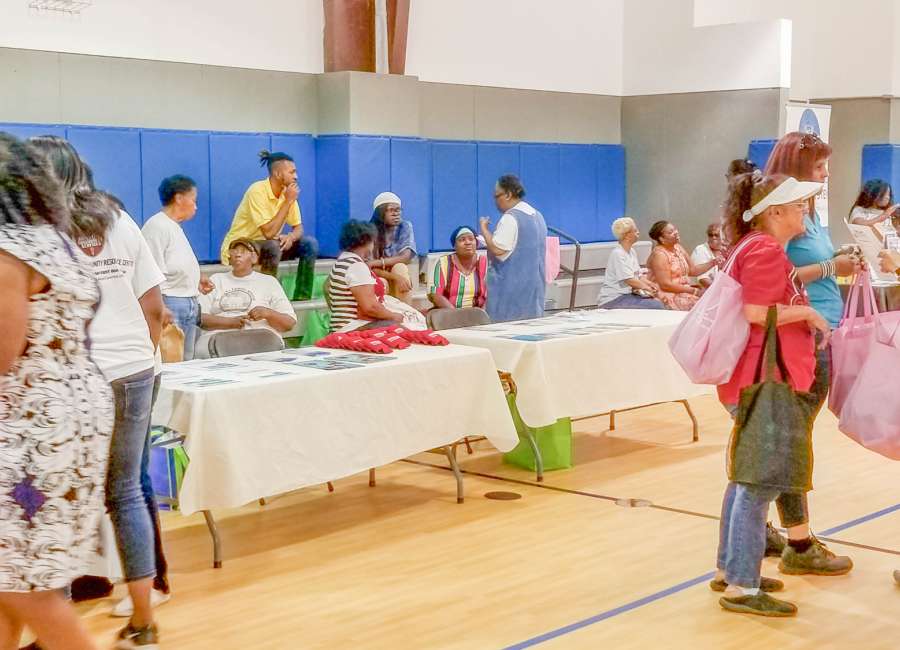 Yeager Road Community Resource Center (YRCRC), the outreach arm of Newnan First Seventh-Day Adventist Church, recently hosted its inaugural Community Family & Health Expo.
The event was held earlier this month at the Boys & Girls Club Howard Warner Building on Savannah Street in Newnan.
Patsy Hayes, YRCRC executive director, said the organization is passionate about empowering Newnan residents to experience a more abundant life.
Hayes said the focus of the Expo was to promote good physical, mental and financial health.
Community organizations and agencies that participated as exhibitors and presenters included Byrdhouse Counseling Services, The Ankle and Foot Center of Georgia, Community Action for Improvement (CAFI), Newnan Police Department's Guitars not Guns and Junior Police Academy programs, Coweta County Public Library, the Housing Authority of Newnan and the Coweta County Sheriff's Office.
Newnan First Seventh-day Adventist Church Health ministries provided healthy snacks, and YRCRC provided a vegetarian "haystack" – nachos made with beans – which the organization believes is both nutritious and economical to prepare. 
Volunteer nurses from the Coweta County Jail provided blood pressure screening, while CAFI donated water for all attendees and participants.
Newnan Housing Authority highlighted its free "Stop Smoking" class and registered those who were interested. 
Wellcare shared information about maintaining good health. 
Saxophonist Immanuel Zechariah played gospel jazz throughout the program, and local businesses donated door prizes. 
At the conclusion of the "Scavenger Hunt for Wisdom," participants went on to receive food assistance from Windows of Heaven Food Pantry, a ministry of YRCRC. The pantry conducts its regular food distribution on the first Saturday of each month at Newnan First SDA Church, from 3-4 p.m.
The church is located at 265 Yeager Road in Newnan.
"Much appreciation and thanks go out to all the agencies and nonprofits, participants and those who gave donations," Hayes said in a press release.