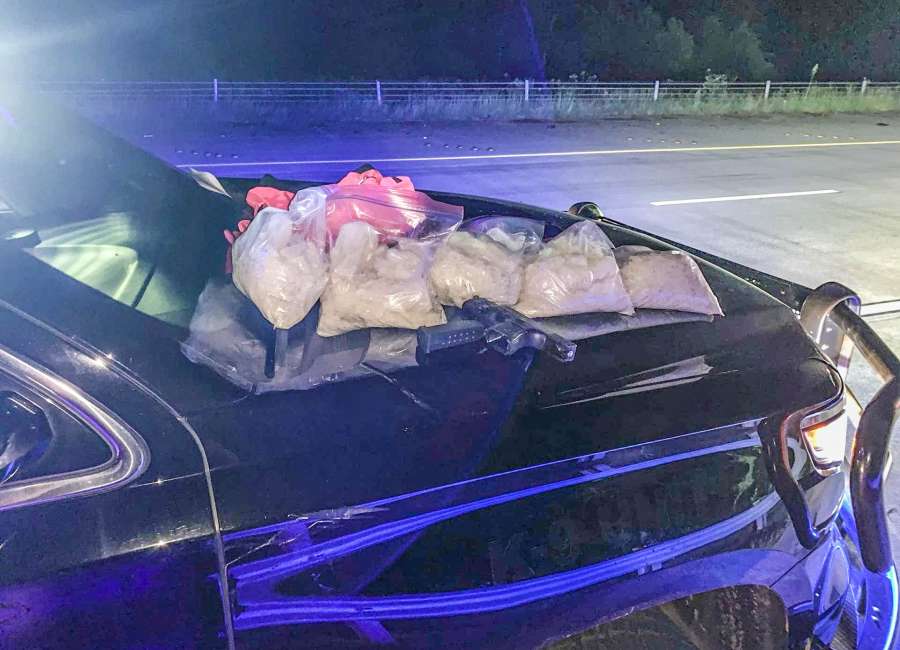 A Montgomery couple are facing drug trafficking charges after a routine traffic stop. 
Grantville Sgt. William Faulkner was patrolling the area of Interstate 85 south Wednesday evening when he reportedly saw a car traveling in and out of the emergency lane, according to Lt. Cliff Schriefer with the Grantville Police Department. 
After performing a traffic stop, Faulker spoke with both occupants of the car who appeared to be nervous, according to Schriefer. Consent to search the car was refused, so a K-9 was deployed. The dog then indicated the possible presence of drugs in the car. 
In a search of the car, a backpack was found which contained approximately five pounds of suspected methamphetamine, according to Schriefer. 
The estimated value of the suspected methamphetamine is $3,500. The sheriff's office identified the two arrested as 34-year-old William Kennedy Allen, and 26-year-old Amy Brooke Avant.
Both were booked into the Coweta County Jail on charges of methamphetamine trafficking.