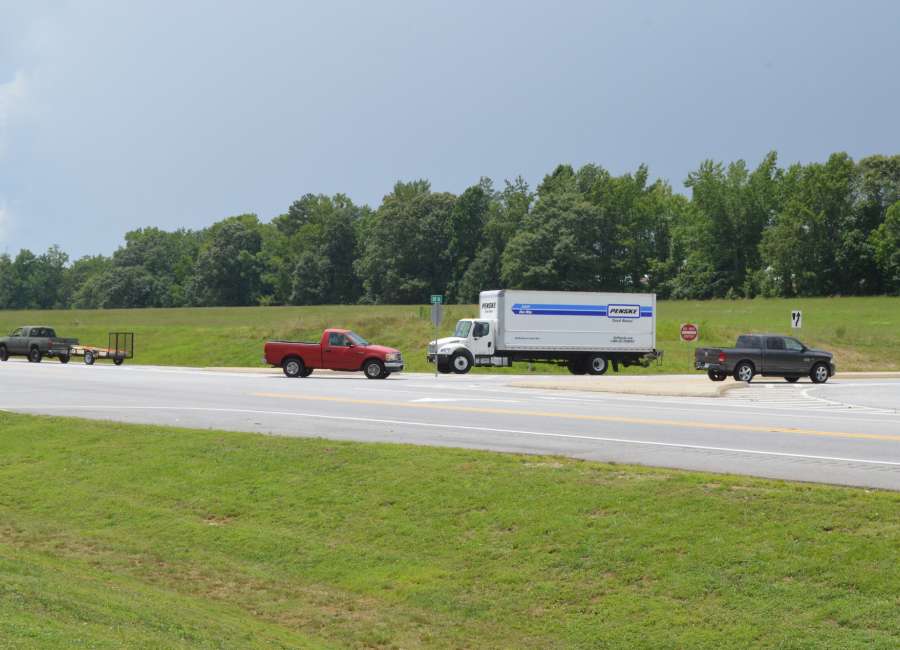 Should there be a traffic signal at the intersection of Ga. Hwy. 16 East and the Newnan Bypass?
Before the bypass opened to traffic, the Georgia Department of Transportation determined that traffic counts likely wouldn't warrant a traffic signal.
Coweta resident Darrell Hester appeared before the Coweta County Commission this week to urge the commissioners to help get a traffic light at the intersection.
Hester said traffic is particularly bad on Saturdays when there is an event at Great South Harley Davidson, which is located adjacent to the intersection.
With the proposed industrial development just down Hwy. 16 at the former Orchard Hills golf course, "We're going to have more traffic, and the situation is not going to get any better," Hester said.
He said he had contacted GDOT as well as two state representatives. "I have received no call, no note, no response at all in regard to this," Hester said.
"We can sit on our hands" and wait for an accident to happen, Hester said. "I'd rather us get ahead of this than behind it."
When a public information open house was held on the bypass project before it was constructed, plans showed a traffic light.
During the final field plan review, however, GDOT asked for the intersection to be reanalyzed, said Coweta Public Works Director Tod Handley.
"Once they looked at the traffic counts and projected traffic counts, DOT said it did not warrant (a signal) and had our engineers remove that traffic signal from the project," Handley said.
On state highways, GDOT requires that certain "warrants," such as traffic counts, turning counts and accidents, be met before a traffic signal can be installed.
Commissioner Tim Lassetter asked if it is time for another traffic count now that the bypass has been open for a while.
A traffic light at the intersection is one of those proposed to be funded with a Transportation Special Purpose Local Option Sales Tax, if Coweta voters approve the tax in November.
The commissioners recently voted to move forward with a traffic signal at the intersection of the Newnan Bypass and Turkey Creek Road.
That intersection did not meet the majority of the warrants, but it did meet an alternative warrant for the traffic signal, Handley said.
"Both of those roadways are ours, and we can decide whether we want a traffic signal or not," he said.
Hester also expressed concerns about speeding, passing on double yellow lines and other unsafe driver behavior on Gordon Road now that the speed limit has been raised. He said that "children at play" signs had been removed.
Lassetter asked Handley about re-installing the children at play signs.
Those signs are no longer recommended by the state, Handley said. "The reason being they don't want to give parents and children the idea that it's OK for children to play in the street," he said.