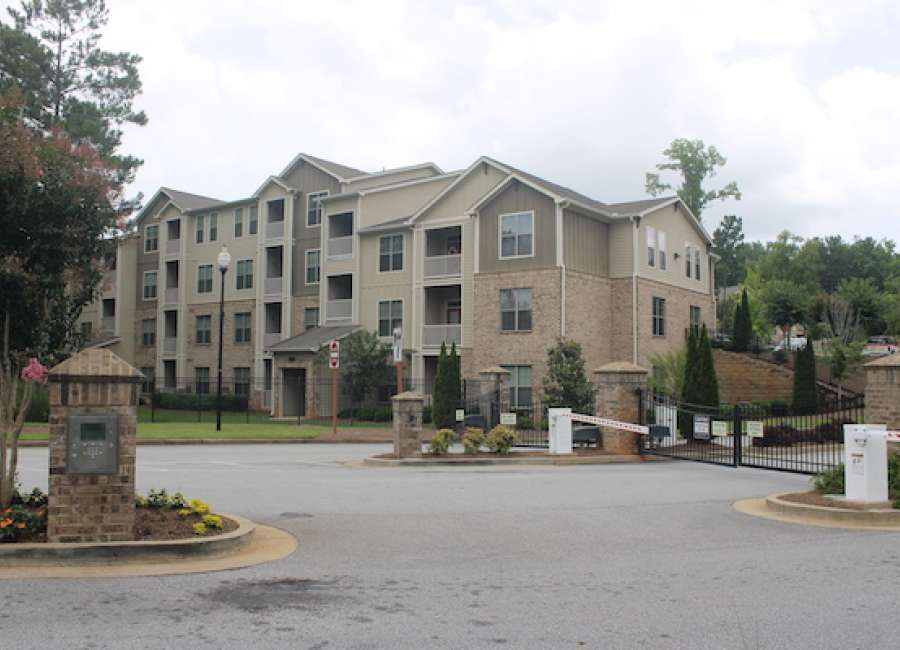 Those looking to rent an apartment in Newnan may be shocked by the price tag.
Apartment rent in Newnan is growing at the second highest rate in metro Atlanta, according to real-estate listing website Zumper.com. 
The yearly one-bedroom rental rate in Newnan has increased by 14.6 percent, second only to Marietta, which has the fastest growing rent at 14.9 percent, according to Zumper's June metro-Atlanta report. 
Crystal Chen from Zumper said the growing rent represents the demand for apartments in Newnan right now, and that people are attracted to the lower cost of living in Newnan compared to many other cities.
"Prices will most likely continue to increase, especially since it is hot moving season right now so leases are ending and more people are now looking for new apartments," she said. 
Chen said that Zumper.com aggregates active apartment listings to estimate what someone would pay if they are looking to move into an apartment. 
Although the rates are rising, a one-bedroom apartment in Newnan is still $400 cheaper than in Atlanta, according to Chen. 
Chip Barron of Lindsey's Realtors said that all housing is in high demand right now in Newnan. 
"Newnan and Coweta County is growing quite rapidly right now, and inventory has been a problem for those looking to buy houses," Barron said. 
Barron said he believes the demand for apartments represents those in the area who can't afford to buy a house, aren't ready to buy one, or are only going to be in the area for a short time. 
He said that millennials are starting to buy houses now, but there is a higher demand for homes than are available in Coweta County.
In a recent study conducted for the new 320-unit rental apartment community off Newnan Crossing Bypass, developer Gwyn Wheeler said her company was attracted to Newnan because it's the fifth-fastest growing community in Georgia, according to their findings. 
Because of an aging apartment stock, Wheeler said the Newnan market currently lacks supply that meets the quality standards of residents who can afford to rent new apartments. 
"We've seen low multi-family supply in recent years, and supply isn't keeping up with demand," Wheeler said. 
As a result, there is an opportunity for additional smaller housing units, such as multi-family apartments, to better meet the needs of the populace.
"Newnan is growing in all industries – commercial, industrial, single-family housing, multi-family housing," said Assistant City Manager Hasco Craver. "This isn't specific to Newnan. It's a metro-Atlanta phenomenon."