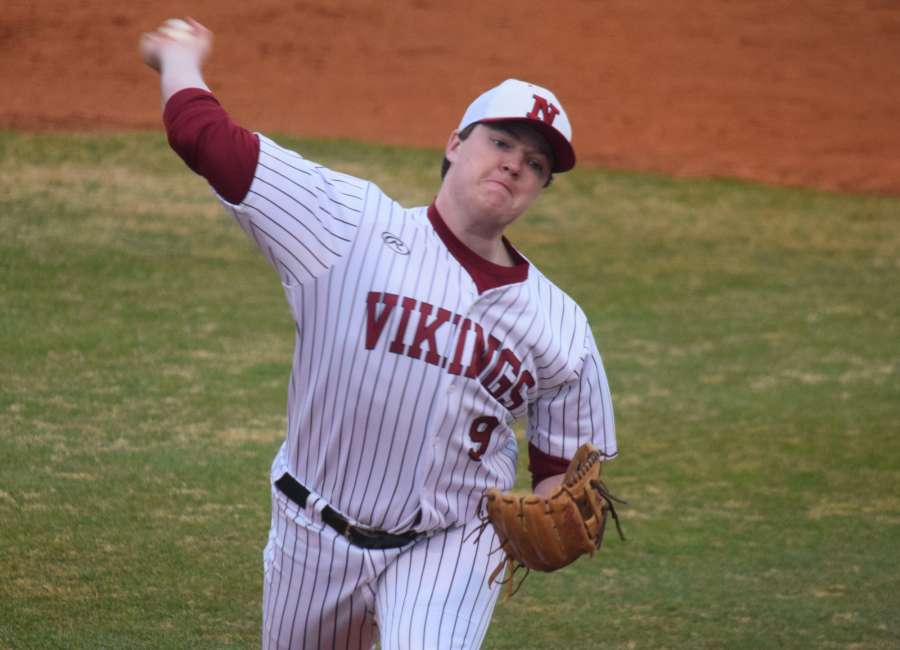 Northgate rising senior pitcher Reid Fagerstrom knows how he will spend part of his busy summer—as a member of Team Georgia's Junior squad as it travels to Oklahoma to take part in the Sunbelt Classic.
Fagerstrom is one of 20 rising seniors who will don a uniform for the Georgia squad.
"I read on their website that this has been one of the most exciting and competitive tournaments since the 1980s, so I am really excited," Fagerstrom said.
Fagerstrom got plenty of support from Northgate coach Todd Herrington who encouraged him to look into playing for the team.
"Coach Herrington told me what they do is they reach out and try to find the best 20 rising seniors in the state. It's really a great opportunity to go out and represent your state," Fagerstrom said.
Team Georgia will go up against squads from Oklahoma, Tennessee, Missouri, Mississippi, Arizona, Colorado and Canada.
Fagerstrom is coming off an All-County and All-Region season where he helped the Vikings to a trip to the playoffs and a 22-10 record.
He  finished the season with a 6-2 record, a 2.77 ERA and 58 strikeouts.
Northgate lost in a close three-game series to Dacula in the first round of the Class 6A playoffs.
"This past season was really special," he said "I was blessed to be healthy the entire season. We had a great group of guys. This was the closest we have been. This was a tight-knight group. We got shocked in the playoffs with walk-off homer in the eighth inning in game three.  It was not the way we wanted the season to end, but it was still a great year. I was blessed to come in and play in some big games."
He can't wait to build on the success of this past season.
"Everybody is talking about the Class of 2020 at Northgate and throughout the county. Baseball should be really exciting next year," Fagerstrom said. "We have talked about what a great class this is. Now we just have to showup."
Fagerstrom is looking forward to playing for Team Georgia and showcasing his skills.
I love Coweta County and I love Northgate," he said. I want to represent Georgia, go out there and win as many games as possible and show them what state has the real talent," he said.
Fagerstrom admits he didn't know too much about the tournament until he started investigating it more.
"I am really excited to be a part of this caliber of an event," he said. "Coach Herrington talked about how big this is. To be selected to play in something like this, I feel really blessed."
For Fagerstrom, getting selected to play for Team Georgia is the result of hard work that began when he started playing the game as a young  T-ball player.
He credits his older brother Ryan who played college football at Jacksonville State as his inspiration.
"I always watched him growing up and I credit the way I play sports to watching him. He was my role model growing up."
Team Georgia will open the tournament Friday and play through Wednesday, June 12.
Action begins on Friday with two games for Team Georgia, including at 11:30 a.m. against Canada and  Tennessee at 4:30 p.m.
The Sunbelt Classic has been a showcase for future college and major league stars for years.
Current Brave Brian McCann, and retired Brave Jeff Francoeur both played in the event, as did Giants' catcher Buster Posey.