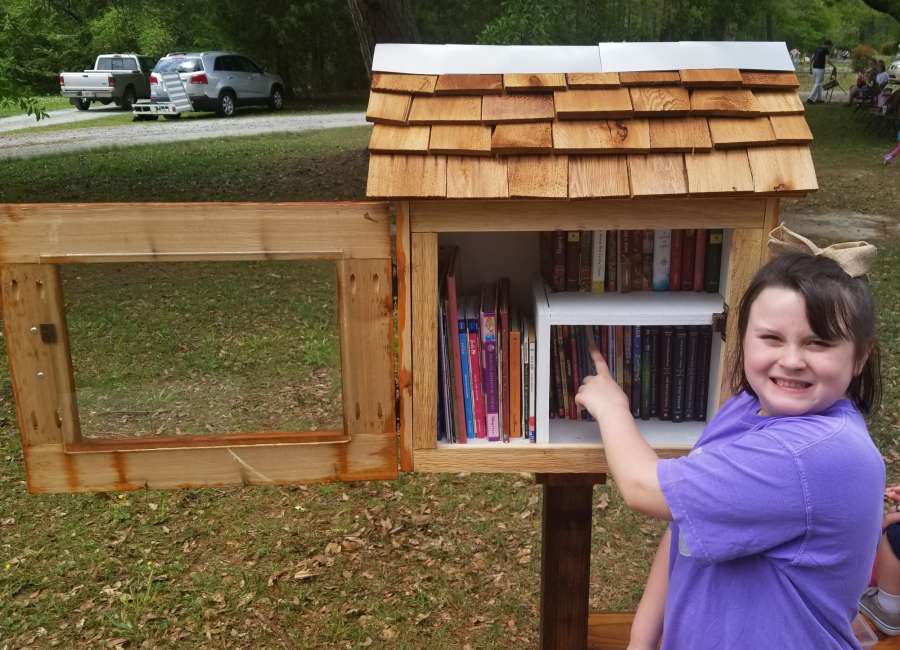 An Eagle Scout from Moreland will be honored this weekend for his efforts that placed a Little Free Library in Lone Oak.

Daniel Pelletier will be recognized Sunday for his efforts to bring a Little Free Library to the Meriwether County town just south of Grantville. The LFL is the first one in the area and has already been used by several residents looking for something to read.
The LFL is a box that is on a post in the churchyard at Allen-Lee Memorial United Methodist Church, 4720 Lone Oak Road, Lone Oak.
People are welcome to take books from the Little Free Library. People also may donate books there, although church members are also restocking the library when it needs it.
Pelletier oversaw the building and placement of  Lone Oak's tiny library – and a similar one in Moreland – as requirements for his Eagle Scout project. Pelletier is a member of Scout Troop 48 in Moreland.
He received his Eagle Scout award earlier this month and graduated from Newnan High School in May.
Pelletier will be honored during the 11 a.m. service on Sunday at Allen-Lee. He will be presented with an Allen-Lee Honors certificate – an award given by the church for once in a lifetime achievement or service. The worship time will also feature old favorite hymns.
A covered dish meal will follow the service, and the Little Free Library will be dedicated after the meal – about 1:15 p.m.
The Little Free Library movement is celebrating its 10th anniversary this year. "Through Little Free Libraries, millions of books are exchanged each year, profoundly increasing access to books for readers of all ages and backgrounds," according to the LFL website.