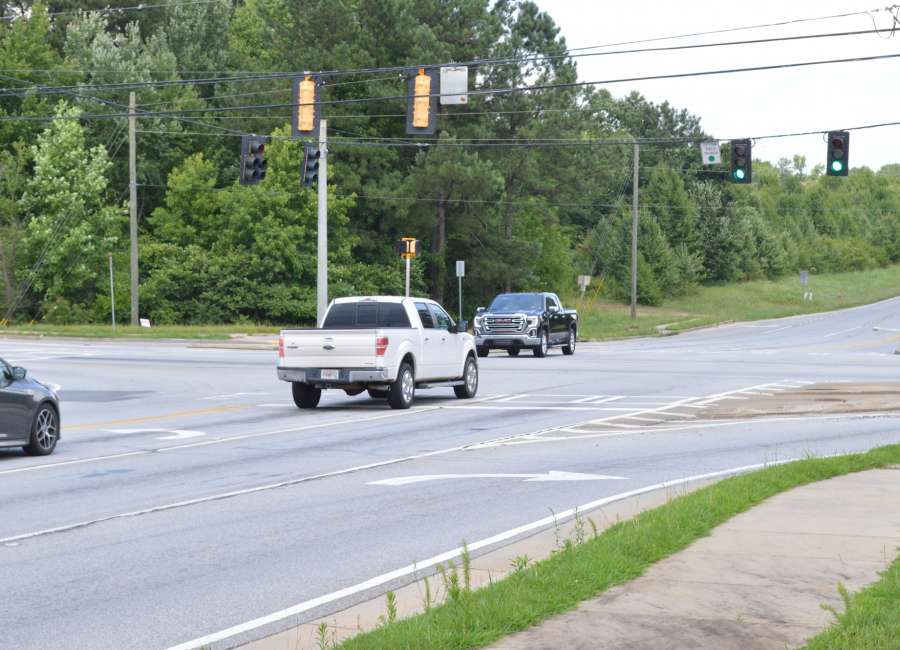 Drivers on Lower Fayetteville Road might soon experience a little less frustration at the intersection with Hwy. 154.
Coweta County will be upgrading the traffic signal at the intersection to add a left-turn arrow for motorists on Lower Fayetteville who want to turn left toward Thomas Crossroads. 
In addition to being able to turn on the green arrow, motorists will also be able to turn on a flashing yellow arrow, if there is no oncoming traffic.
The signal upgrade project was approved Tuesday night by the Coweta County Board of Commissioners.
The project will include the installation of new signals as well as new poles, because of the newer design of traffic signals, according to County Public Works Director Tod Handley.
Instead of the traditional five-section heads, which are squarish in shape, the Georgia Department of Transportation now requires "stacked" four section heads which are longer.   "You can't use the existing poles because the heads are taller," Handley said. "If you hang it from the existing wires, the heads are too low."
The new poles will be the most time-consuming part of the project, because they have to be custom-made, according to Handley. He expects the project could be complete in about five months.
The commissioners awarded a contract for the project to Wilburn Engineering for $118,410.