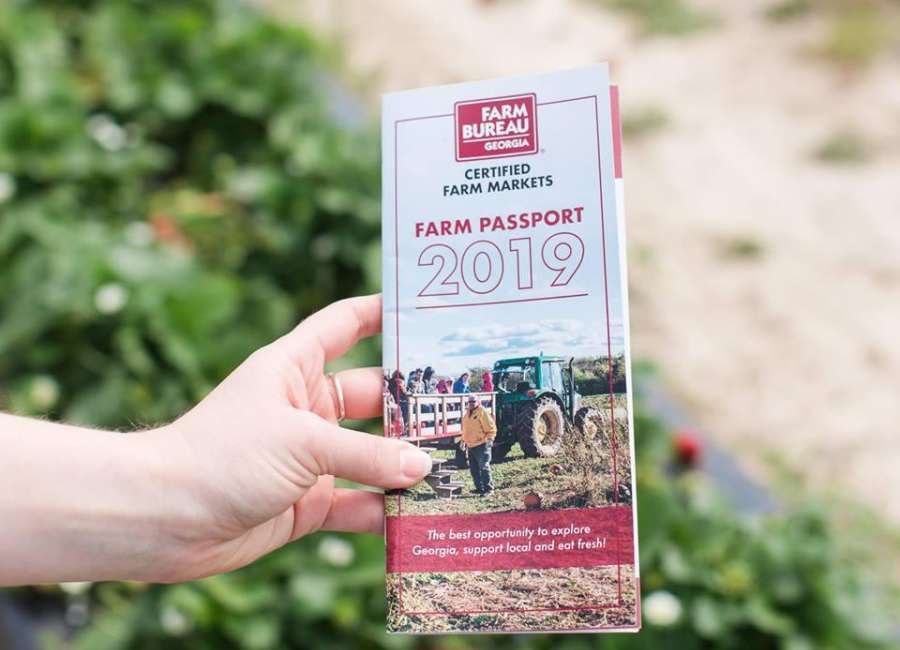 The Georgia Farm Bureau launched a passport program to encourage Georgia citizens to visit farms around the state.
Country Garden Farms in Sharpsburg is one of the 67 farms statewide that are participating in the program.
"We're part of the certified farm markets that the GFB has throughout the state," said Mike Cunningham, owner of Country Garden Farms. "They approached us about doing the passport, and they supplied all the brochures."
Those who are interested in the program can pick up a passport from a participating farm or at a local GFB office.
"They can pick up a pamphlet from us and they can take it to other farm markets around the state," Cunningham said.
According to the GFB, participants receive stamps in their passport for each farm they visit from January to December in 2019. At the end of the year, the passports can be mailed to the GFB in Macon to receive prizes based on the number of stamps collected.
A passport with at least one stamp will get the holder entered into a drawing for a basket of products worth $100. Five stamps will earn a GFB passport T-shirt. Passports with 10 stamps will receive an insulated tumbler. Participants who collect 20 stamps will receive a farm tour with a farm-to-table meal in spring 2020.
The deadline for passport submissions is Jan. 10, 2020.
"People have already come by," Cunningham said. "We've given out quite a few."