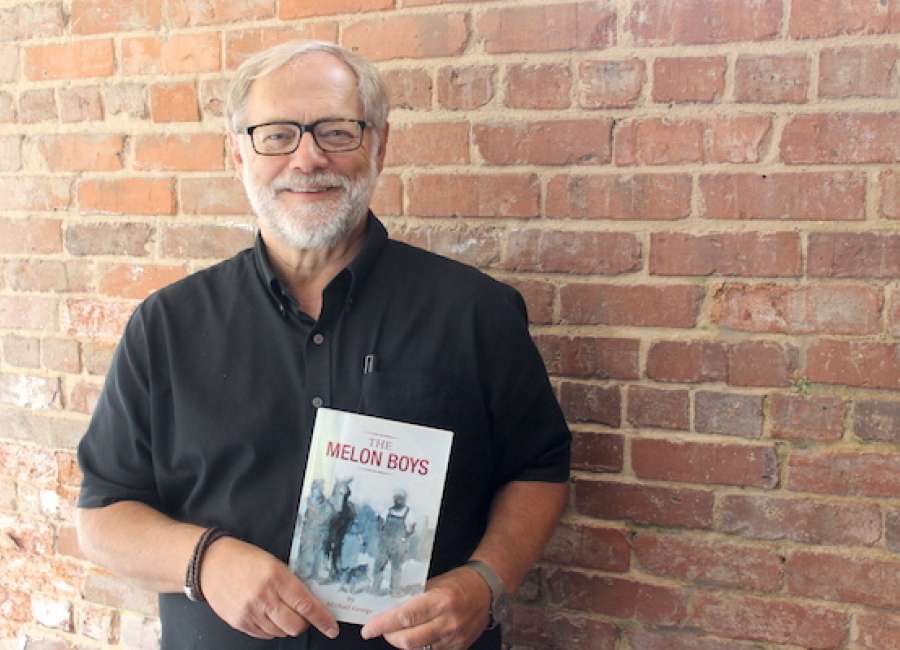 Local author Michael Ottensmeyer, also known by his pen name of Michael George, has optioned his book "The Melon Boys" for a movie deal.
Five by Eight Productions, based out of Los Angeles, has purchased the story from Ottensmeyer. Someone in the company had read the book and reached out to him to turn his story into a movie, Ottensmeyer said.
Colby Doler, an independent filmmaker from Grantville said about the option, "That's fantastic! That is very rare, especially in today's film world where the risks are being taken more on established franchises with pre-sold audiences, like Marvel, Harry Potter or Star Wars."
Ottensmayer said the company contacted him about the option in February of this year.
"I really believe the story is worth telling. I think it really is the kind of thing that people could be impacted by if they saw a really well-produced movie based on this whole idea," Ottensmeyer said.
The book was released in May 2007 shortly after Ottensmeyer moved to Coweta County in December 2006.
The story is inspired by the summer of 1968, which Ottensmeyer spent as a migrant worker in the South working as a watermelon packer.
Ottensmeyer worked primarily with black men who were sharecroppers and melon packers, and he was surprised by how they were being treated and their living conditions.
"Then in 1968, I was kind of surprised that there were still people living like that and more or less indentured servants to the farmer that owned all this land," Ottensmeyer said.  
The fictitious story takes place soon after the assassination of Robert Kennedy and Martin Luther King Jr., and Ottensmeyer said he felt like the people he worked with at this time were invisible to the media.
He said he felt like these people were practically living as modern day slaves, and that it wasn't being documented.
"The whole idea that I had was to essentially tell the story that might make a difference in terms of what was going on behind the scenes in the '60s as opposed to what people were seeing on the news every night," Ottensmeyer said.
He said two of the primary characters in the story are based on men he worked with and became friends with from Florida.
Even though the book was published in 2007, Ottensmeyer said he thinks that if anything, it has become even more relevant.
He said that the rise of white supremacy groups and demonstrations that have happened in places like Charlottesville, and even Newnan, represent the current divisions in society.
"Things are not looking good in my opinion because all of the civil rights activities that took place when I was a kid to me were permanent changes in society, but it seems like we're going backwards now," Ottensmeyer said.