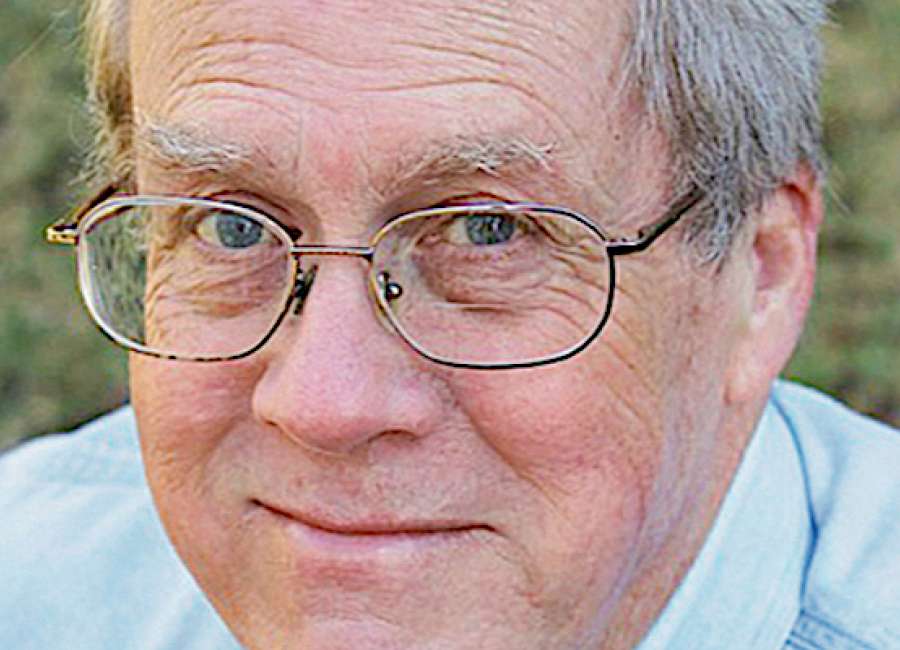 Years before marriage and motherhood were on her resume, my daughter worked hard, cut expenses and saved enough money to spend several months backpacking through Europe.
I was thrilled when she invited me to join her for the opening act of the epic adventure.
We spent a  few days in London, then it was on to Edinburgh, where we saw the big attractions and listened to the buzz about a local woman who had just released her third book about a kid named Harry Potter.
Our next stop was Inverness. We planned to spend one night before catching a train through the heart of the Scottish Highlands to a little village called Dornie, where the McRae clan was holding its annual reunion at the family's Eilean Donan castle.
We arrived in Inverness on the summer solstice. The official "Cultural Capital of the Scottish Highlands" didn't disappoint. We saw an old castle, old church, nice shops and lots of men in kilts.
After several hours of sightseeing we were walked out, talked out and ready to turn in. The sun wasn't.
Southerners are used to the sun minding its manners. When the summer solstice visits northern Scotland, bedtime and darkness are only distantly related.
The sun didn't set until midnight. That unexpected overdose of Scottish sunlight made for a sleepless night but left a powerful memory.  
And it sure beat the way some outdoorsy Americans celebrated this year's summer solstice. I didn't know what was happening until I caught a news article that said June 21 – the summer solstice – had been officially designated as Naked Hiking Day.
Naked Hiking Day – three words that should never be clumped together.
According to Wikipedia, "Naked hiking, also known as naked walking or freehiking,  involves the undertaking of walking activities while naked."
Apparently, many people don't observe the occasion in the privacy of their own backyards. According to the The National Parks Service website, "Nudity is legal in national parks. As long as the intent of your public nudity is solely to be naked and is not to incite or satisfy sexual arousal, you're totally within the boundaries of federal law."
An article in Blue Ridge Outdoors magazine said, "Naked Hiking Day is unofficially celebrated on trails and footpaths across the Southeast, including the legendary Appalachian Trail."
No clothes? No problem. What a country.
Here's my question. Who thought this up? And why?
When I'm naked, the last thing I want to be is seen. Adam and Eve felt the same way. And human nudity is the last thing I want to run across when I go for a nature hike.
Our public parks are covered with signs warning visitors about the dangers of feeding wild animals. Shouldn't there be signs warning visitors that naked hikers could be comin' round the mountain?
What really puzzles me is why anybody would want to hike naked. One article I ran across said naked hikers "feel a deeper connection to their surroundings."
They probably feel a deeper connection to other things, too, like ticks, poison ivy and bears.
The Blue Ridge Outdoors article said wimpy hikers can wear hats and shoes and not be mocked. Sunscreen is also recommended. And not just on your head.  
It gets worse. Naked hikers are also told to be "mindful of the flop factor."
The flop factor?  Use your imagination. And your barf bag,
Before I heard about Naked Hiking Day, I believed there was a time and place for everything.
I'm not too proud to admit I was wrong.
Alex McRae is the author of "There Ain't No Gentle Cycle on the Washing Machine of Love." He can be reached at: alexmmcrae@gmail.com .