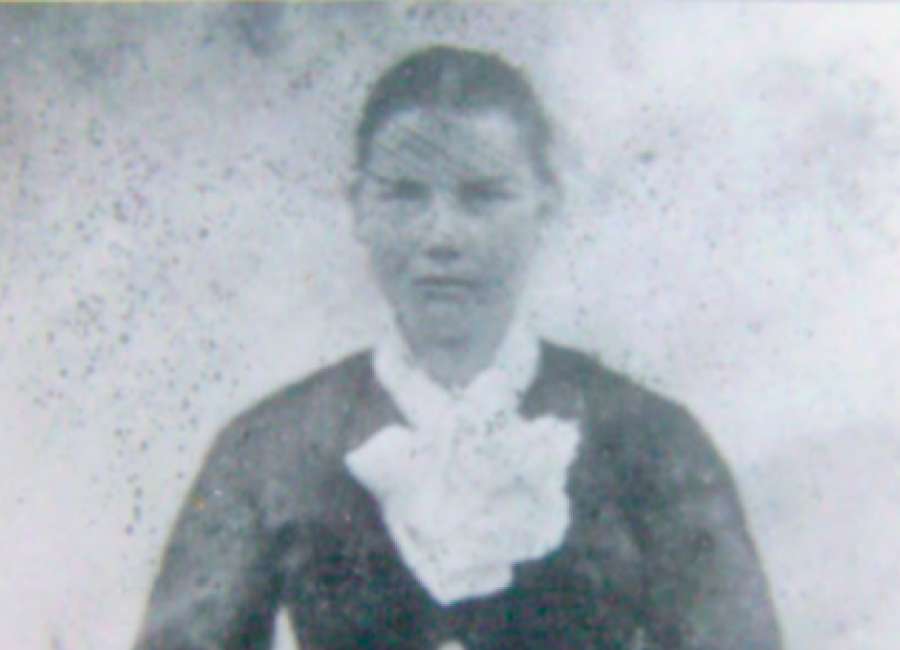 Back on Aug. 5, 1869, six people gathered at a rural Fayette County spot to start a new church.
If George Buchanan Davis was not there at the organizational meeting for Line Creek Baptist Church, he soon connected with the congregation. Davis was the first pastor of the church, which moved to Coweta County 15 years ago and is celebrating its 150th birthday on Sunday.
Davis was a pioneer Baptist preacher, spreading the gospel and starting churches in Coweta and nearby counties. 
"Coweta County Chronicles," a 1928 history of the county, reported that Davis, John S. Dodd and Berry Holmes were the pastors present for the organization of Neriah Baptist Church in eastern Coweta in September 1843.
Davis was elected to serve as Neriah's first pastor. John S. Dodd was an ancestor of painter Lamar Dodd and cartoonist Ed Dodd.
While Davis was pastoring Neriah, he also was pastor of Ebenezer Baptist Church, which had its meetinghouse near the current site of Thomas Crossroads. Ebenezer continues today as New Heights Baptist Church, and Neriah long ago changed its name and is now First Baptist Church of Haralson.
George B. Davis was born around 1797 in Powhatan, Va. His father, Jeffrey Davis, died in 1801. Some records indicated that the orphaned George Davis then adopted by William Beadles.
George B. Davis served in the War of 1812. 
George Davis and his wife, Mary, were married in 1820 in Powhatan. Her maiden name is listed as both Gresham and Jackson in various sources.
By around 1840, the Davises were in west central Georgia. He – along with fellow pastors Joshua Callaway, John Holmes Milner and Spencer Stamper – took part in ordination services for Jacob Buffington at Friendship Baptist Church in Pike County in 1841.
He was pastor at Ebenezer from 1840-1846, according to "Coweta Chronicles." He apparently remained at Neriah at least to 1846, as well.
The family was living in Coweta County when the 1850 census was taken. Their children at home at the time were James B. Davis, age 21; George L. Davis, 19; Charles G. Davis, 15; Harriet L. Davis, 13; William C. Davis, 12; and Emily E. Davis, 8.
There were some older children, too. Martha Gresham Davis, their daughter, married Dr. James Madison Couch, a physician who came from a prominent pioneer family in eastern Coweta County. J.M. Couch "practiced medicine in Hampton, Henry County, and later in Griffin" and "was a promoter of the Savannah, Griffin and North Alabama Railroad, which gave life to the town of Senoia," according to the 1988 "History of Coweta County, Georgia."
Martha Davis Couch's daughter, Martha Ann "Mattie" Couch Camp, died in 1931 and is buried at Southview Cemetery in Moreland.
Records indicate another daughter of George and Mary Davis, Judith Ann Davis Hansford, spent much of her life in Florida, where she is buried.
By 1870, George and Mary Davis were living in Fayette County. Their son, Charles; his wife, Mary; and 11-year-old granddaughter, Clarissa, were also in the household.
George B. Davis died Sept. 26, 1873, in Georgia. His burial place is unknown, but the work he began at Line Creek Baptist, New Heights and Haralson continues to bear fruit today – 150 years after it began.