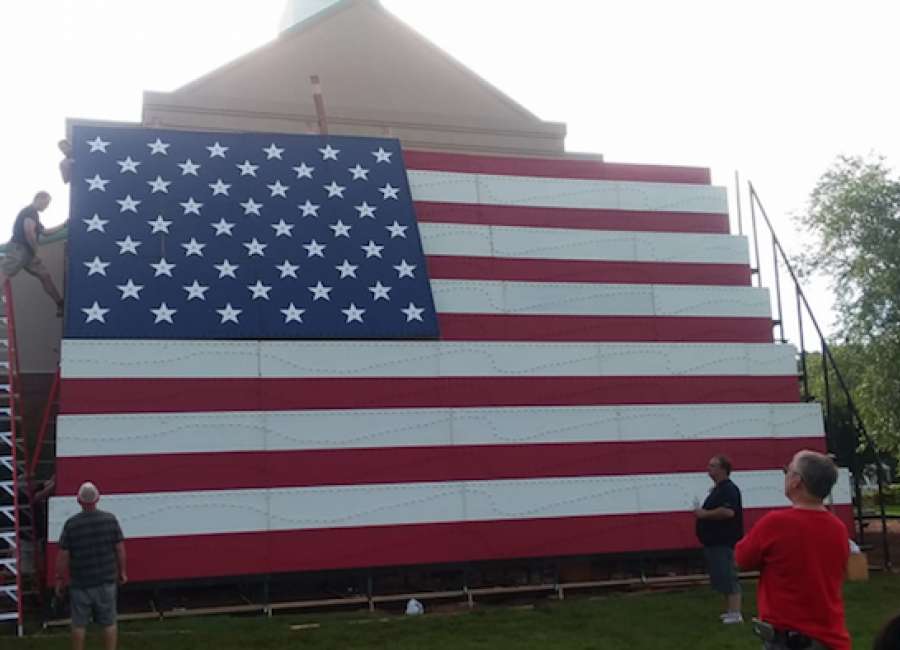 East Newnan Baptist Church is working on preparations for its Singing Flag celebration that will take place June 30.
The event will begin at 6:30 p.m. Sunday at the church with a cookout that includes hamburgers, hotdogs and drinks. Dessert will be from 7 p.m. to 7:30 p.m. 
The singing flag choir will begin at 7:30 p.m., with fireworks following at 8:45 p.m. 
The flag stage is 40 feet wide and 30 feet high, with a few thousand lights on it, according to East Newnan Baptist Music Minister Bobby Stevenson. 
The choir will feature John Glosson, a former American Idol contestant and runner-up on the ABC show "Duets," according to his website. 
Glosson is from Douglas, Ga., and he released his EP "Spirit Move" in 2018.
"It is a privilege to hear and see someone use his talents to glorify God," Stevenson said. 
The event is free and is held outdoors, so participants are encouraged to bring lawn chairs and blankets.