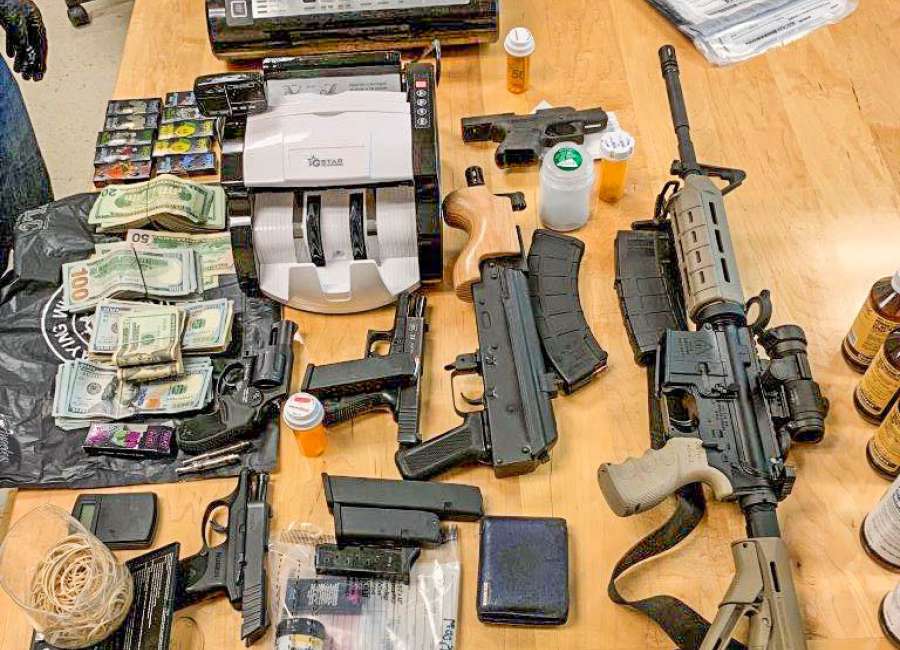 Two brothers suspected of dealing drugs from their Stonebridge home are now facing felony charges. 
Rashad Lee Hinkson, 24, and Randel Lewis Hinkson, 21, are charged with narcotics possession with intent to distribute following a search of their home Tuesday. 
After receiving information that drugs were being sold from their home on Stonebridge Boulevard, members from the Coweta County Crime Suppression Unit were able to obtained a search warrant for the house. 
Inside the home, investigators found several bottles containing suspected promethazine, Oxycodone pills, THC vapes, six guns and $13,000 in cash, along with a money counting machine, according to Investigator Taylor Helton.
Investigators are still working to determine if any of the guns seized were stolen. 
Along with charges of narcotics possession with intent to distribute, Rashad Hinkson was also charged with possession of a firearm during the commission of a crime. 
Following the arrests, neighbors reportedly thanked investigators for their attention to the home.
"They'd grown tired of all the activity and were grateful to see something done about it," Helton said.