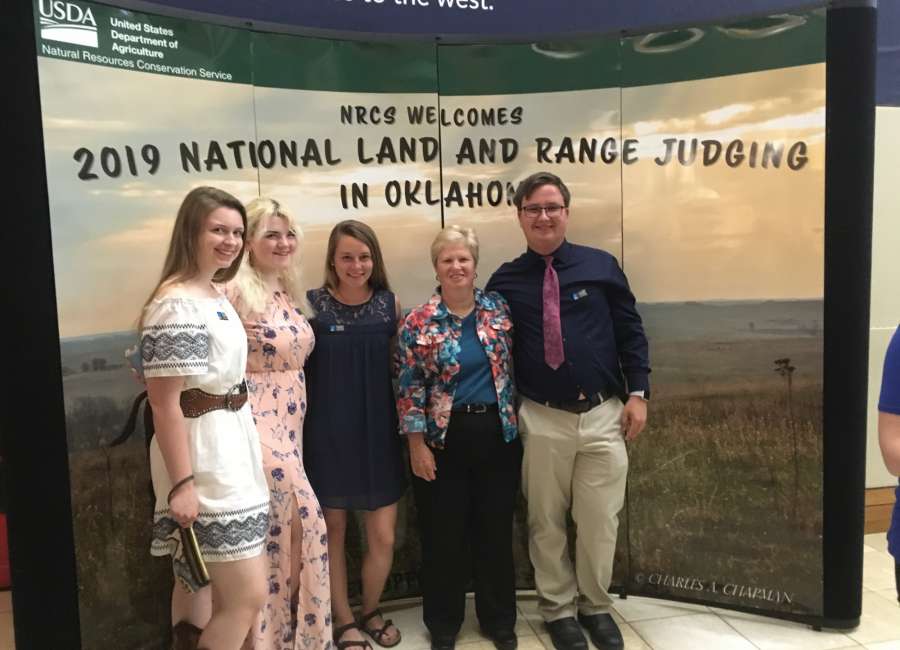 The Coweta County 4-H Land Judging Team competed in the 68th annual National Land and Range Judging Contest in May, coming in eighth place overall.
The competition was hosted by the Oklahoma Association of Conservation Districts in Oklahoma City. Approximately 700 4-H members and more than 200 coaches participated in the event.
Teams competed by evaluating land characteristics such as topsoil, subsoil slope and plant life. As a part of the competition, the teams were required to recommend treatment to improve the land's adaptability for producing crops and raising cattle or timber.
Michael Whitlock placed third among individual 4-H scores, and Jennifer Brinton placed 12th. The Coweta County team earned eighth place in the competition.
The local team represented Georgia in the national competition after winning the Georgia State Land Judging Contest in August last year.