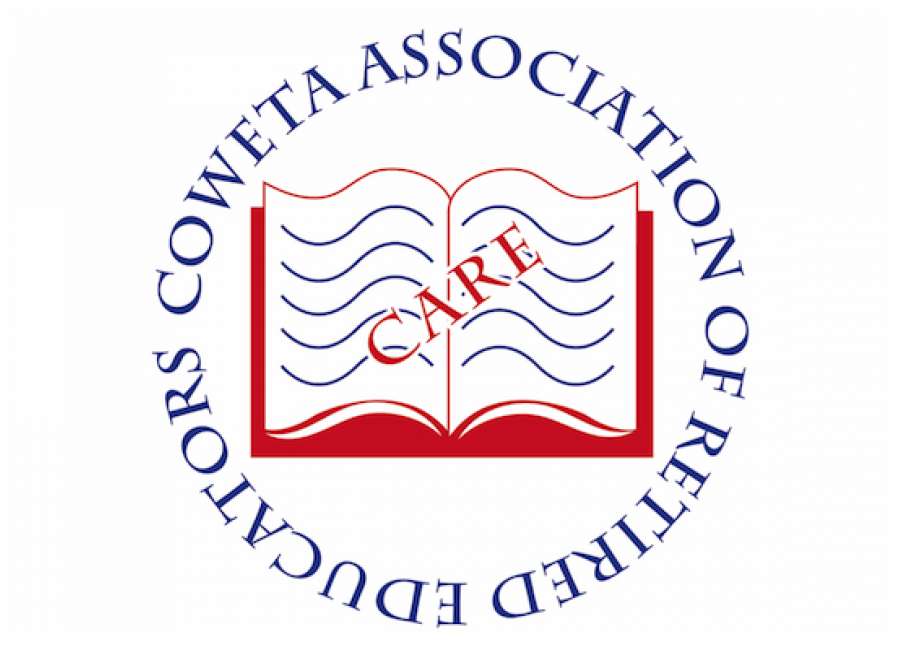 The Coweta Association of Retired Educators made history recently, earning the Unit of Distinction Award from the Georgia Retired Educators Association.

It was a first for CARE, which was established in 1975. The organization also was recognized at the state conference in Augusta for ranking fifth in membership growth.
Tisa Stripling, who is serving in her second term as CARE president, told members of the Coweta group the recognition was because of their hard work and "helping me to become organized.
"This is quite an honor, folks," she told her fellow retired educators. "Be proud of your group." 
CARE was honored with 12 other state awards signifying the steps necessary to achieve Unit of Excellence. Those categories are Scrapbook, Newsletters, History, Officer Information, GRE Foundation, GRE Museum, Handbook, Public Relations, Scholarship, Membership, Community Service and Spotlight Ads.
Serving alongside Stripling in 2018-19 were Sherry Warren, president-elect; Dana Anthony, immediate past president; Jean Cotton, secretary; Pat Craven, treasurer; and Susan Smith, parliamentarian. 
Committee chairs were Susan Smith, nominations and elections; Anthony, scholarships; Wendell Morgan and Virginia Boyce, community service; Karen Moseley and Nora Ann Wood, social; Mary Bridges and Vivian Smith, benevolence and necrology; Loretta Hamby, Craven and Stripling, budget; Sherry Taylor, public relations; Hattie Dunn and Loretta Hamby, constitution; Anthony and Stripling, membership; Warren, legislative; and Hamby, handbook. 
At last year's meetings, CARE's featured speakers were from various aspects of the community. They included Superintendent Steve Barker of the Coweta County School System; Area 10 Director Vicki Davis of the Georgia Retired Educators Association; Sixty-Plus Coordinator Tori Sorrells of Piedmont Healthcare; Lori Burnette of Backpack Buddies and Director Jay Jones of Coweta Emergency Management.
Other programs featured University of West Georgia Continuing Education and the Georgia Teacher Retirement System.
Members of CARE don't limit themselves to monthly meetings and annual conferences. They also participate in a variety of service-oriented projects throughout the community.
CARE annually raises funds for scholarships to Coweta County School System seniors and graduates aspiring to be educators. Primary fundraisers last year were the annual Holiday Bazaar and Silent Auction in December and a barbecue in February. 
Throughout the year, CARE donates applesauce and juice packs to Backpack Buddies and canned food items to One Roof Ecumenical Alliance Outreach. Along with the Senoia Housing Authority and the Senoia Optimist Club, the unit co-sponsors the Little Free Library at the Senoia Housing Authority Park.
CARE welcomes retired teachers, administrators and staff from any educational setting. For more information, visit the Coweta Association of Retired Educators Facebook page.