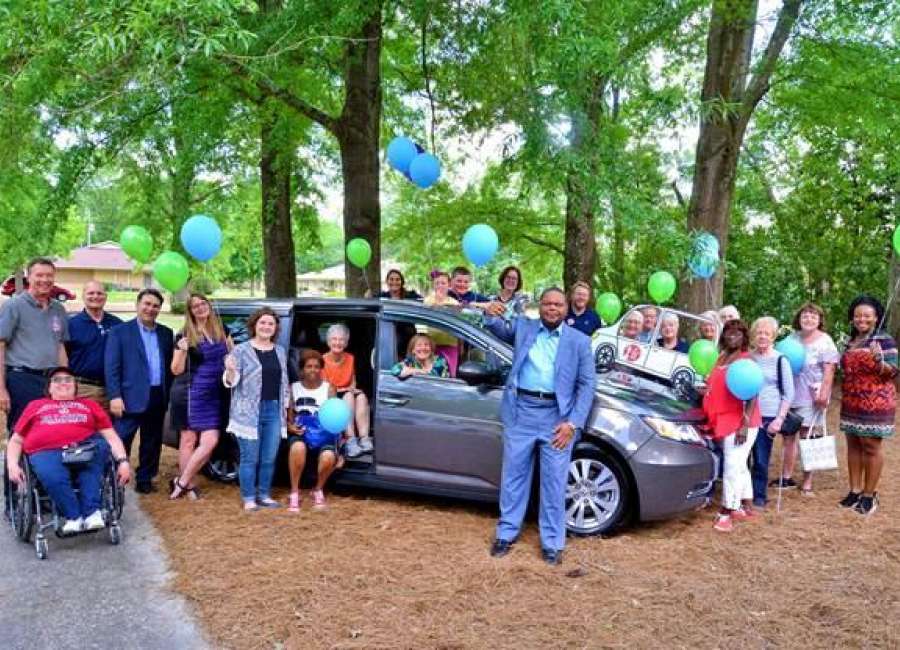 A successful "Count Me In" fundraising campaign led to the purchase of a 2016 Honda Odyssey minivan for the Christian City Children & Family Programs.

The gift was presented on May 24. Financial contributions from senior residents and staff members raised a total of $24,000 to purchase the newer and more fuel-efficient vehicle. House parents at Christian City Children's Village will use the van to transport children to and from school, doctor appointments and extracurricular activities.
The purchase was handled through BMW of South Atlanta, a longtime supporter of Christian City. Christian City has programs for senior adults and children at its campus in Union City.
Celebrating the vehicle presentation with residents and staff, LaVann Landrum, Christian City's chief development officer, said, "I'm so excited that I was able to join my gift with your gifts to purchase this vehicle. A great response across our Christian City campus helped to make this minivan possible."
Quentin Stephens, BMW of South Atlanta's pre-owned car director, presented the minivan keys to George Martin, interim CEO at Christian City.
"When we heard about this need, we came running," said Stephens. "Our motto is 'family driven.' We want to do what we can for the younger generation, because it makes for a healthier community."