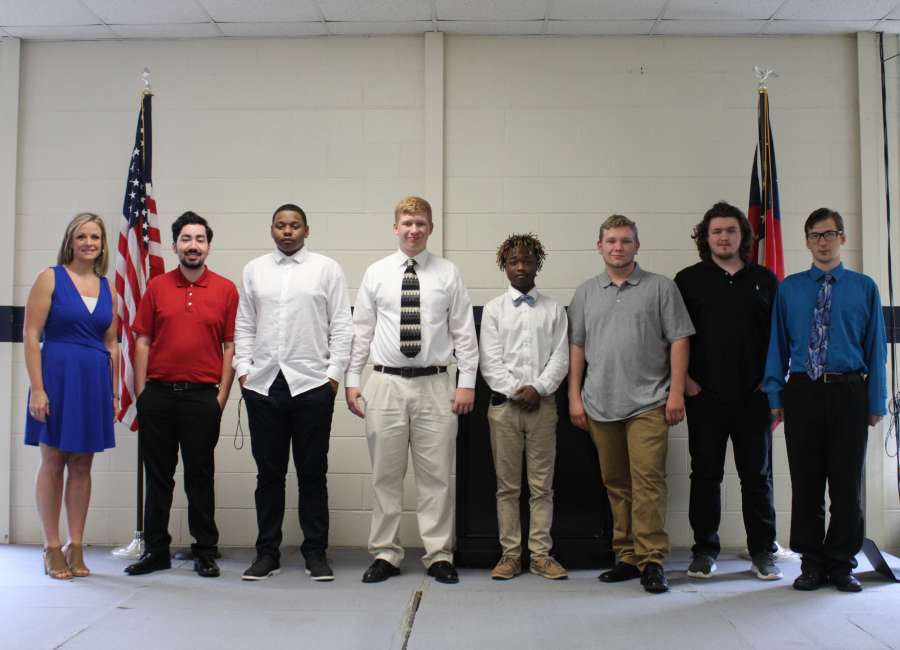 Twelve students graduated from the Coweta County Development Authority's Career Ready Training Program on Wednesday.
The recent high school graduates who participated in the program took part in a nine-day intensive training to develop technical skills – such as using hand tools and receiving forklift certification – for use in the workforce.
According to Amanda Fields, director of workforce development at the CCDA, the students also gained soft skills such as time management and resolving conflicts in the workplace.
After the graduation ceremony, the students met and interviewed with local manufacturing and distribution employers.
"If the employers see a benefit in the skills the students have gotten we'll continue the program every year," Fields said. "There's no reason not to continue to draw on these students who didn't have plans after high school."
Students in the program said they felt the skills they learned in the program will aid them as they move into the workforce.
"It gave me a better understanding of how adult life is going to be," said Kasey Zell, one of the students.
"I 100 percent gained valuable skills in making a career," said Brendan Payne, another graduate.
According to Fields, CRTP was inspired by a similar program run by the Douglas County Development Authority.
The CCDA made a few changes to fit the local area, said Fields.
"I wanted students that didn't have discipline problems or attentive problems, but students who didn't have a plan," she said. "This has been a great group of kids."