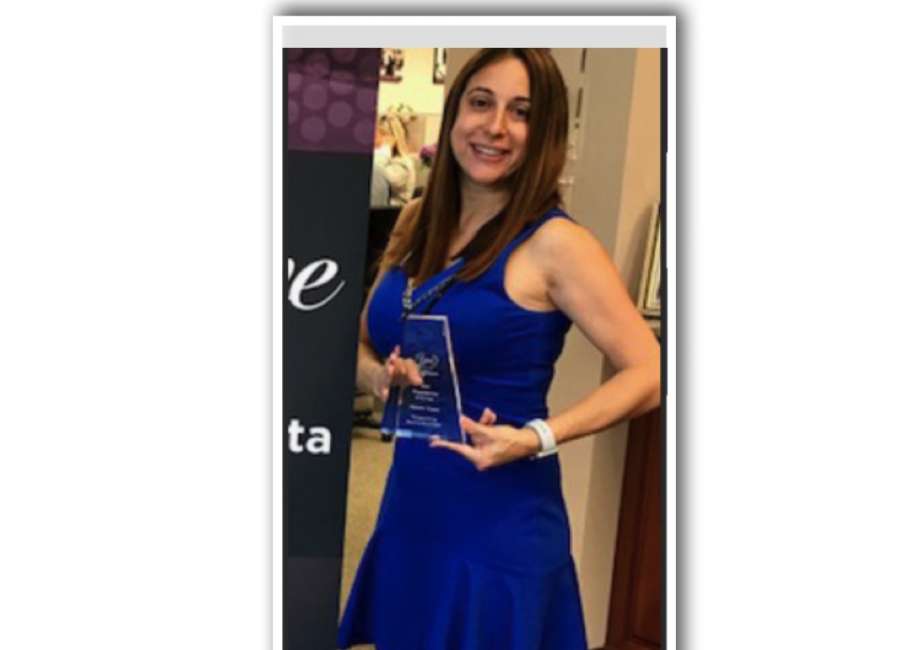 Hardage, Troiola recognized by Newnan-Coweta Board of Realtors
Two Berkshire Hathaway HomeServices Realtors, Kristy Hardage and Michelle Troiola, were recently recognized with awards by the Newnan-Coweta Board of Realtors.
Hardage, currently in her first year of business, was highlighted as the Rookie of the Year for NCBOR. In 2018, she received both honor awards with Berkshire Hathaway HomeServices and Million Dollar Club NCBOR. She focuses on two local nonprofit charities – The Glow Run and Backpack Buddies.
Troiola is an active Realtor and Million Dollar Club NCBOR award winner. She also won the 2017 NCBOR President's Award and is the director for NCBOR. Her humanitarian highlights include organizing the NCBOR Blood Drive for the past three years, organizing and participating in the Toys for Tots Drive for 2018, being active in the Newnan Jr. Service League and acting as the co-chairman for the NCBOR Spring fling fundraising committee. She has also worked on the Wadsworth Alley project.
* * *
Nissan's Karen Kulinich shares business experience to Coweta business women
Coweta business women recently gathered at the Newnan Country Club for the first in a series of three Business Women's Alliance luncheons presented by the Newnan-Coweta Chamber of Commerce.
Karen Kulinich, CFO of Smith Automotive Group and Nissan of Newnan, addressed a crowd of more than 60 members and guests on the topic of owning and maintaining one's professional image and integrity. The competitive automotive industry is primarily dominated by male influence, but Kulinich said she has outperformed many of her peers with a proven track record and regional star-quality.
Her reputation in the industry recently landed the self-proclaimed "Italian gal from Jersey," an esteemed role alongside Smith Automotive's Scott Smith, who is renowned for his commitment to success and top industry honors. Kulinich said she prides herself on adaptability, matched with sharp instincts and a keen sense of self.
"If I sense that I am in an environment that doesn't fit with my goals or one that makes me unhappy, I get out. I don't wait for the right opportunity. I create it," Kulinich said while encouraging attendees to make bold and impactful decisions in both their personal and professional lives.
Following her address, Kulinich opened the floor for a short Q&A session.
Developing and expanding upon the knowledge of professional female leaders in the Coweta community is at the forefront of the Business Women's Alliance mission. The alliance presents three luncheons throughout the calendar year, complemented by the Women's Wellness series, which informs and educates female chamber members about common health issues that most commonly affect this population segment
* * *
Local business connections and  opportunities
June 10
2019 Member Information Center (MIC) Training No. 2, 8:30-9:30 a.m. The Newnan-Coweta Chamber of Commerce, 23 Bullsboro Drive, Newnan.
June 12
Business Women Owner's Coaching, 9:30-11:30 a.m. The Newnan-Coweta Chamber of Commerce, 23 Bullsboro Drive, Newnan.
Business Women's Senior Executive Coaching, 12-2 p.m. The Newnan-Coweta Chamber of Commerce, 23 Bullsboro Drive, Newnan.
June 13
2019 Business-After-Hours presented by RockSalt Milk Bar, 5:30-7:00 p.m. 8 E. Washington St., Newnan.
For more information on these activities, visit www.newnancowetachamber.org .
Items for consideration as business briefs should be emailed to business@newnan.com, faxed to 770-253-2538, or mailed to Business Briefs, The Newnan Times-Herald, P.O. Box 1052, Newnan, GA 30264. Email submissions are preferred.